Sourdough can seem complicated and overwhelming to the new sourdough owner. The Super Simple Sourdough Starter Course is the easiest way to learn sourdough so you become a confident baker.
Learn the skills to confidently bake with your sourdough starter.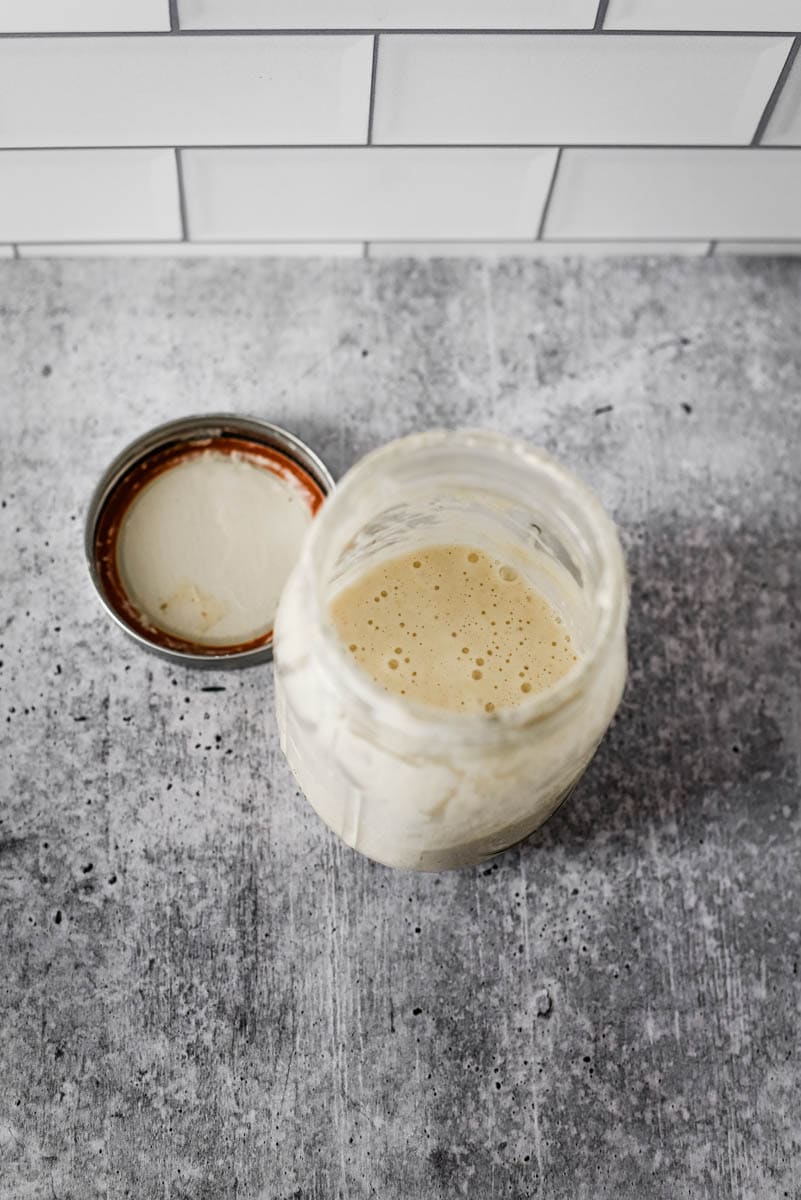 Do you feel like you are wasting your time and ingredients?
Are you overwhelmed with all the steps in a sourdough recipe?
Are you irritated that your bread isn't turning out the way you want but you don't know why?
You don't have to be confused anymore.
Easily bake impressive sourdough.
Understand all the parts of a sourdough recipe.
You can bake sourdough!
I know that you want to enjoy your new sourdough hobby with ease.
In order to do that, you need to understand it.
The problem is, most sourdough recipes can seem extremely complicated and technical, which makes you feel frustrated.
I believe that anyone can bake good sourdough without feeling like they have to dedicate their life to becoming "a true master"!
I understand wanting good food but not wanting to devote yourself to reaching "master baker nirvana".
That's why I created this simple way to learn how to use your sourdough starter easily, while still creating delicious treats you can be proud of.
Here's how it works.
Purchase this course and receive 15 simple lessons paced over 30 days. Each lesson is designed to teach one small part of using your sourdough starter with ease.
Each lesson comes with a specific set of recipes for you to bake that will help you master that specific lesson. You will bake bread, but you will also bake so much more than just bread (think cornbread, cinnamon rolls, flatbreads and more!).
Enjoy your sourdough starter and all the amazing things you know how to create with it!
30 Days to Sourdough Success
What is included in this course:
15 quick lessons
4 weeks of activities to transform you from sourdough novice to sourdough master
20-page ebook filled with tips, tricks and recipes
26 simple, easy, delicious recipes to use with your sourdough starter
In this course you will learn:
How to feed and take care of your sourdough starter
What hydration levels are, what they do, and how to change them
How to tell if your sourdough starter is ready to use
What to do with discard
How to create a bakers schedule
Beginning bread basics
How to take your sourdough starter beyond bread
PLUS THESE AMAZING BONUSES:
The Lingo Cheat Sheet
Quick reference cheat sheet guide to help you talk like a pro.
The Essential Tools List
Learn what you really need to own for sourdough baking.
Access to private facebook group.
Have questions? Need feedback? Join our community for all the answers and live video demonstrations.
Are you ready to start your sourdough journey?
Do you feel overwhelmed with your new sourdough starter?
That's why I created the Super Simple Sourdough Course!
I understand how it feels to not know how to use your starter right. I know the frustration that comes with feeling like you've wasted your time, ingredients, and energy.
As a mom of three young girls and a foodie who always wants the best, I know it can be a challenge to balance the desire for spectacular food with the time and energy you have.
Over the past 10 years, I have been finding ways to make sourdough simple.
Through my recipes, I have been able to help thousands of beginner sourdough bakers confidently bake with their sourdough starters.
Because you can make a gorgeous loaf of bread without it feeling like rocket science.
I get it. I felt that way when I first started 10 years ago. The world of sourdough is a fun and rewarding hobby, but it can also feel very complicated.
I want to help make it simple for you.
What people are saying…
Who is this course for?
This course is for beginner sourdough bakers who have just created a sourdough starter or have just been given a sourdough starter.

How much time will this course take?
This course can take as little or as much time as you want it to. There are recipe suggestions for each section – you can choose to bake one or all of them. The course is set up to take 30 days, but feel free to take it slower if you want.
*For this course you need to already have a sourdough starter. This course will not walk you through the steps of how to make one. If you need a sourdough starter, let me know and I can give you instructions to make one!