Hi! Welcome to The Gingered Whisk.
Around here, we're celebrating easy weeknight recipes that inspire your whole family to become more adventurous in their eating habits, along with lots of tips on how to raise kids who love to eat. 
I'm Jenni, and I'll be your guide. I live in Iowa with my husband and three girls, but I love traveling through the world of food, even if only from our own dining room table. You can expect to see lots of real food weeknight recipes packed with fun flavors and interesting ingredients that push the boundaries of what is "kid friendly" food.
I understand what it's like to have a full and busy life, how even amidst rushing home from an activity or just trying to survive the chaotic hours between school and bedtime, you need the dinner process to be easy. But I firmly believe that easy meals don't have to be boring! That's why I have worked hard to make sure the recipes on The Gingered Whisk are designed to work any night of the week.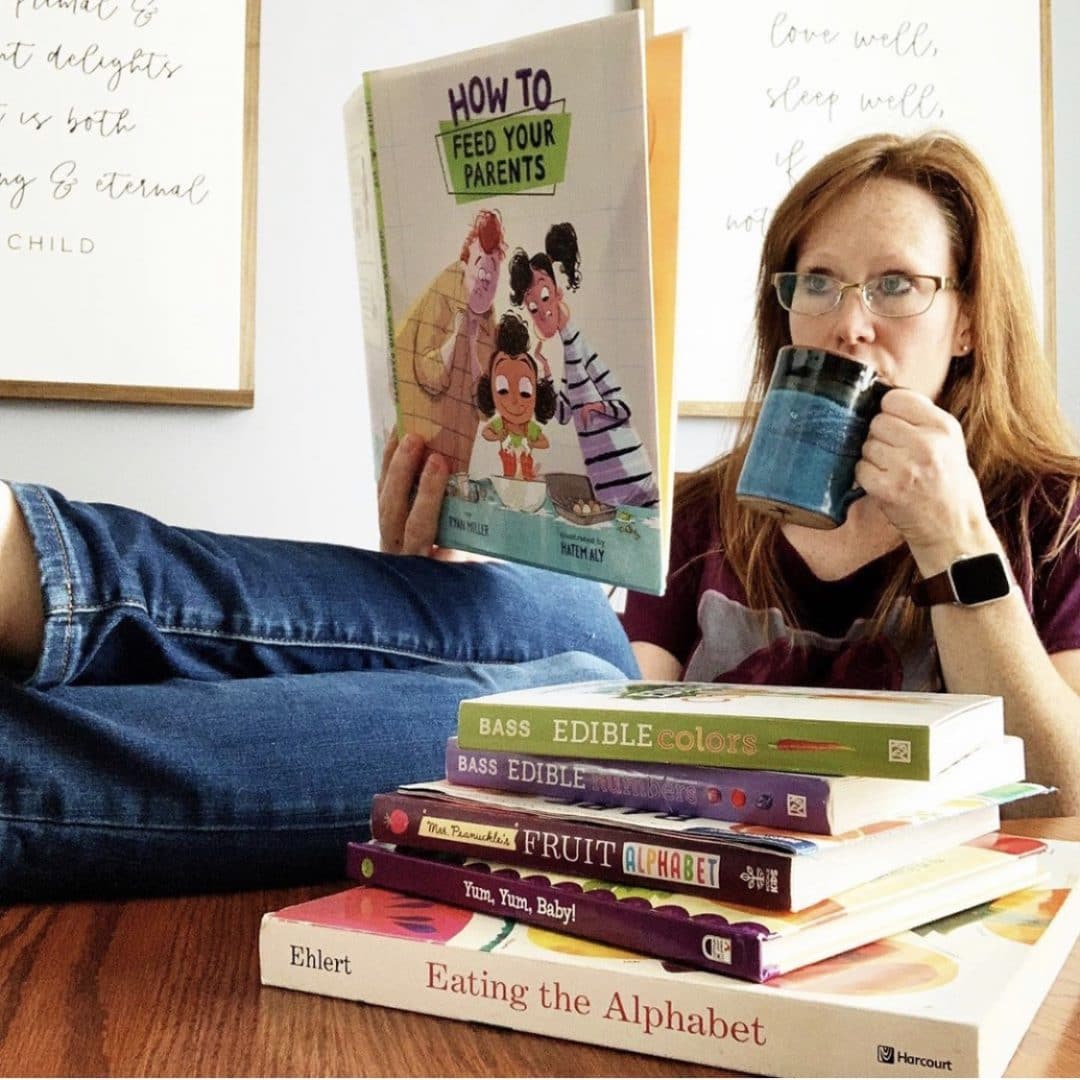 MEET YOUR GUIDE, JENNI
Hey, Hey! I'm Jenni – the photographer, recipe developer and writer behind The Gingered Whisk. I started TGW back in 2009 as a hobby to keep myself busy while my husband studied for Med School. I was working at a crime lab (in the firearms department – yes, I shot guns in high heels for my job!), and needed a creative activity. I set out to not only teach myself to cook through new techniques and recipes from around the world, but also to expand my husband's super limited view on food. (He is now a big fan of lots of different foods – not just frozen burritos!)
Today, we love showing our daughters the world of food, but instead of spending hours on each meal, we keep it to quick and easy weeknight dinners. Life with three girls is full of beautiful chaos. Between horseback riding, swimming, tennis, gymnastics and toddler attitude, I know what it's like for busy, stressed parents to get a high quality meal on the table day in and day out.
My passion is helping you do just this–and to create adventurers out of your little eaters by providing fun recipes from around the globe. Just because your life is full doesn't mean you need to be stuck eating the same old tacos and chicken nuggets every night!
If I'm not in the kitchen, you will probably find me curled up with a book. I also love spending time outside or down the street at the barn, where my oldest daughter and I ride horses. I love to play loud, hilarious board games with friends. Like most moms, I enjoy a glass of wine at the end of a long day, and I love, love, love our fur babies, who we consider our first children. Currently, we have 3 dogs (a 12 year old beagle mix and two Golden Retriever puppies), along with two black cats… and my goal is to have a horse before long, too!
Yup. We live in a petting zoo.
Our crazy pack calls Des Moines, Iowa home, though we've lived in Kansas City and in West Virginia, too. We love living and raising our girls here in the heart of the Midwest.
Featured In….


Check out my new book, Adventures in Meal Planning!
ABOUT THE GINGERED WHISK
I want you to feel excitement about the food that you eat without feeling the frustration of the struggle to GET your family members to eat it.
I strongly believe that you can get kids to be interested in and excited about trying new foods without resorting to cookie cutters and bribery.
And that's why I highlight fun and creative recipes to help your family members warm up to different flavors in the kitchen with fun and easy nightly food experiments.
You deserve to eat great food, and none of the bland, boring weeknight meals you've become accustomed to eating while trying to appease the little ones.
I want you to be proud of how amazingly your family can eat–because you deserve it! (Does this sound amazing to you? SIGN UP FOR THE TASTING TREK so I can show you the path!)
Yes, you can do this! And I'm going to show you the way. Head over to my START HERE page to get started!

There is nothing more important to me than feeding the people I love good food. And this conviction has only become stronger as we raise our three daughters. I want them to eat good food and to share meals with them, but I also want them to explore the world through that food. I want them to learn about themselves, as well as others, when they try a new dish. And I want them to be open to experiencing this.

This is the mission of The Gingered Whisk, friends.
And I want the same thing for your family.

If you're ready to start adventuring with your weeknight meals, come on aboard! I'm excited you're here and can't wait to help you navigate this new journey.
KEEP IN TOUCH
Contact me at [email protected] if you have any questions, comments, or just want to say hello. I love getting emails from my readers and would love to connect with you!
Follow along to get the latest updates:
And don't forget to subscribe to the email list to get all the extra tips, tricks and bonuses!
If you are interested in working with me, please visit my
Work With Me Page
.
*All the photos, thoughts, and ideas on this site are the work of Jenni @ The Gingered Whisk, unless otherwise noted, and they represent a lot of my time, energy and hard work. Please do not use any photos or text from The Gingered Whisk without first contacting me at [email protected] and receiving written permission. Thank you for understanding! 🙂
SaveSave
SaveSave