Easy Sourdough Discard Recipes
Sourdough starter discard should never be thrown away! These easy and quick recipes are perfect ways to use your leftover sourdough starter discard – straight from the jar!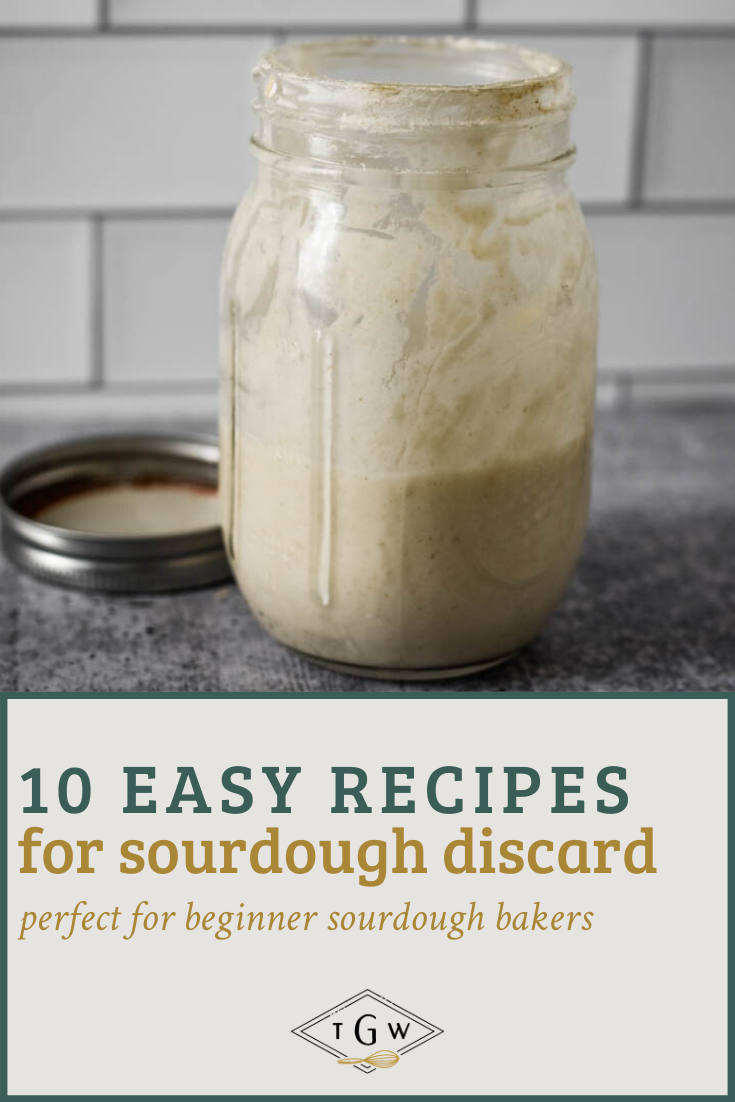 How to use your sourdough discard
When you are first starting out with your sourdough starter, its hard to know what to do with your leftover sourdough discard at feeding time!
These recipes are perfect for beginner sourdough bakers because they are all easy and quick!
Are you new to sourdough? Read the Ultimate Guide to Sourdough for Beginner's to get the answers to all your questions!
What kind of sourdough starter do I need for these recipes?
These recipes all use 100% hydration sourdough starter discard, or a starter that is fed equal amounts of flour and water by weight.
Read up on feeding your sourdough starter the easy way, and then get baking!
My sourdough starter is new – can I still make these?
Each of these recipes uses your unfed sourdough discard. Because you aren't using active sourdough starter, most of these recipes still rely on either baking soda or baking powder (or both!) to get their rising power. These recipes are just a fun way to not waste your sourdough starter, and to add some great sourdough flavor to more baked goods.
These recipes are also a fun way to use a starter that goes beyond a loaf of bread!
What will these recipes taste like?
The sourness level of these recipes will depend on your starter and how long it has been since you fed it last.
Starters that have been recently fed will have a milder sourdough flavor.
Starters that have not been fed for a while and have been sitting in the fridge in an inactive state for a week or so will have a more pronounced sourdough tang.
Easy Sourdough Starter Discard Recipes
These easy and quick recipes are perfect ways to use your leftover sourdough starter discard! Never throw your discard away again!
Need even more sourdough inspiration? Check out Sourdough Dessert Recipes and quick sourdough recipes you can make under an hour!
Food tastes better when its shared! If you try this recipe, let me know! Leave a comment and rate below! Love and links are always appreciated! If you'd like to share this post, please link to this post directly for the recipe, please do not copy and paste or screenshot. Thanks so much for supporting me! xoxo