These are butterscotch and caramel bars, but I am really certain that they taste just like getting a Butterbeer from The Three Broomsticks. They are super rich, buttery, caramely and butterscotch. Just what you need to snack on during a Harry Potter Party, or while curled up reading a good book.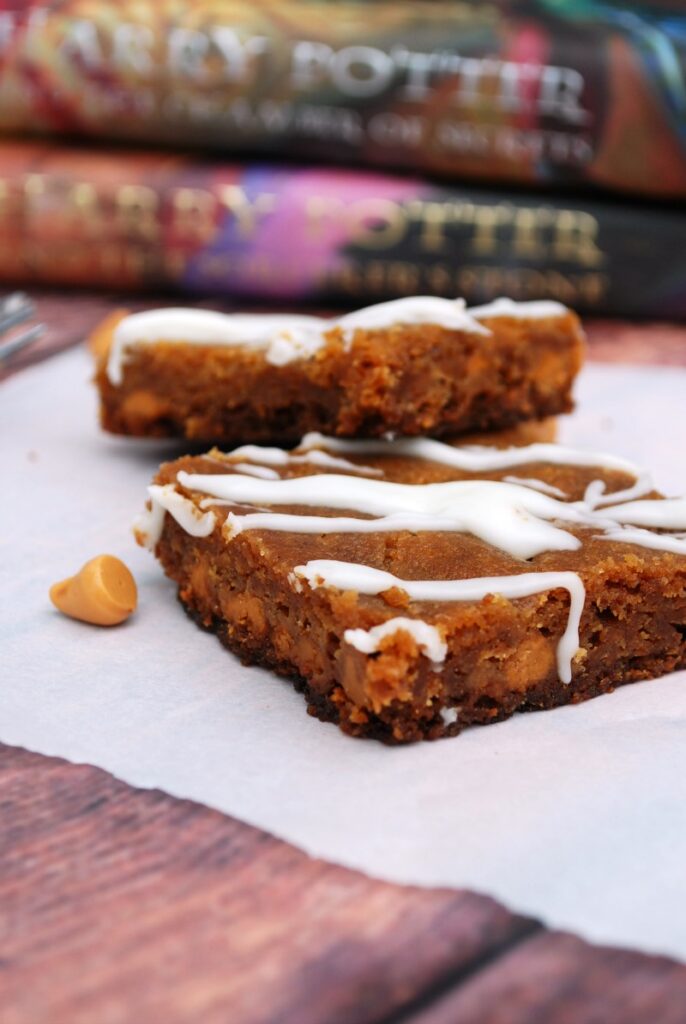 Things have been a mixture of both crazy hectic and restful lately. My "To-Do" list is long and my calendar is full, but the weather has been utterly gorgeous lately and I find myself curled in a chair reading every chance I get. Our crazy schedule must be wearing Ladybug out, because she has been taking some epic naps this week (the other day she napped from 12:30 to 5!!!)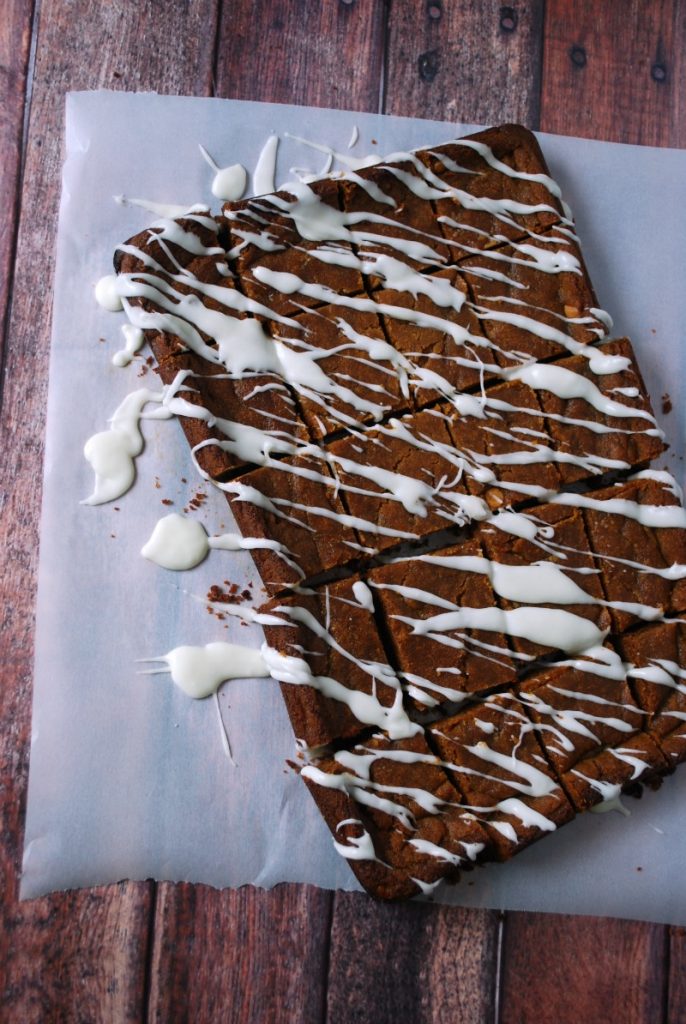 Instead of taking care of things I should be doing, or need to be doing (like dishes and laundry), I find myself doing things that I want to be doing. Like planning someone's second birthday party (two months early…) or reading an entire book in two days (I haven't done that in so long, I love it!)
I made these amazing bars for a bake sale that I helped out with last week. I have been wanting to make them for a while, and so I jumped at the chance to actually get in the kitchen and bake! The bars themselves are perfect -gooey and soft. They make me want to go back and read the Harry Potter series again (for the 11th time) or at least have a marathon movie watching day (for the 85th time). After turning in all my bars for the bake sale, Joel and I snacked on the few crumbs and crusty edges I left for us, and were immediately sad that I gave them all away. I've already been asked told that I need to make these again, and soon. And I whole heartedly agree! In fact, I might make them again tomorrow!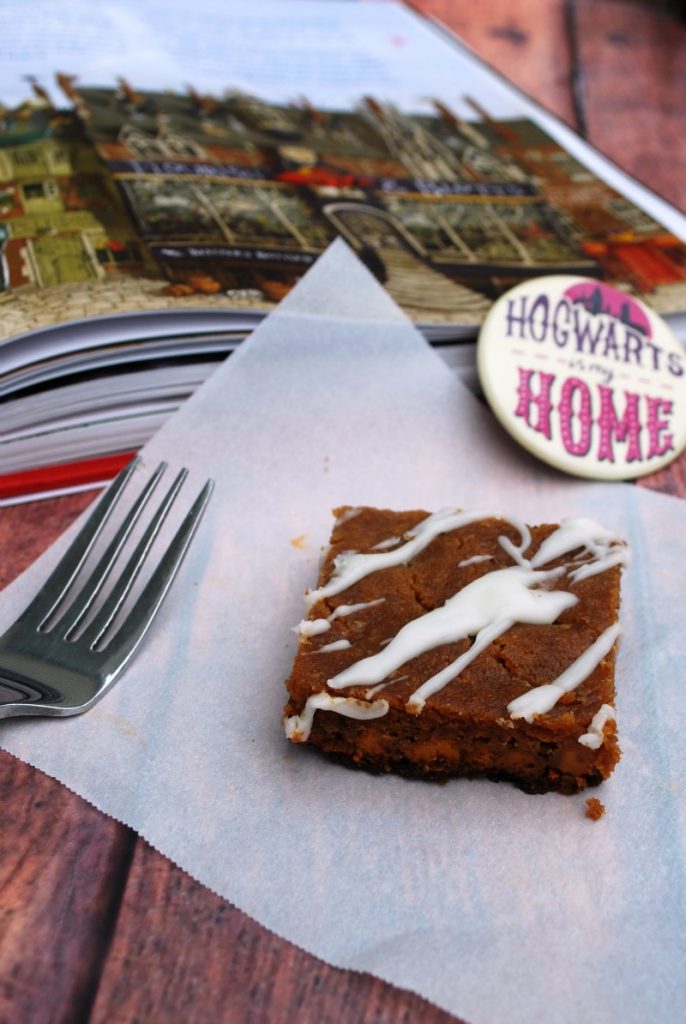 Butterbeer Blondies
Prep Time: 10 minutes
Cook Time: 50 minutes
Ingredients (16 bars)
2 cups flour
1/2 tsp baking soda
3/4 tsp baking powder
2 sticks butter, softened
1 1/2 cups brown sugar
1/2 cup granulated sugar
1 egg
3 TBSP caramel
1/2 tsp vanilla extract
2 1/2 cups butterscotch chips
Icing
1/2 cup powdered sugar
3 TBSP milk
Instructions
Preheat the oven to 325.
Spray a 9×13 baking pan with cooking spray.
In a medium bowl, whisk together the flour, baking soda, and baking powder.
In a large bowl, cream together the butter and sugars and until smooth.
Add in the egg and beat for 1 minute.
Beat in the caramel and vanilla.
Gradually add the dry ingredents until just combined.
Using a rubber spatula, stir in the butterscotch chips.
Evenly spread the batter into the prepared baking dish.
Bake 40-50 minutes, or until a knife inserted in the center comes out mostly clean (the inside will still be a little gooey), and the top is golden brown.
Transfer the dish to the top of a wire rack and allow to cool completely before cutting into bars.
Enjoy!
Icing
Whisk the powdered sugar and the milk together until it forms the right consistency.
Drizzle over the bars.
Enjoy!