What to Serve at Your Hogwarts Dinner Feast
September First means the return to Hogwarts for Harry Potter fans! Celebrate another year of your favorite school of Witchcraft and Wizardry with a Hogwarts Dinner Feast! Harry Potter recipes are fun for the whole family! This Harry Potter Menu Plan will satisfy your Hagrid-sized appetite and your sweet tooth!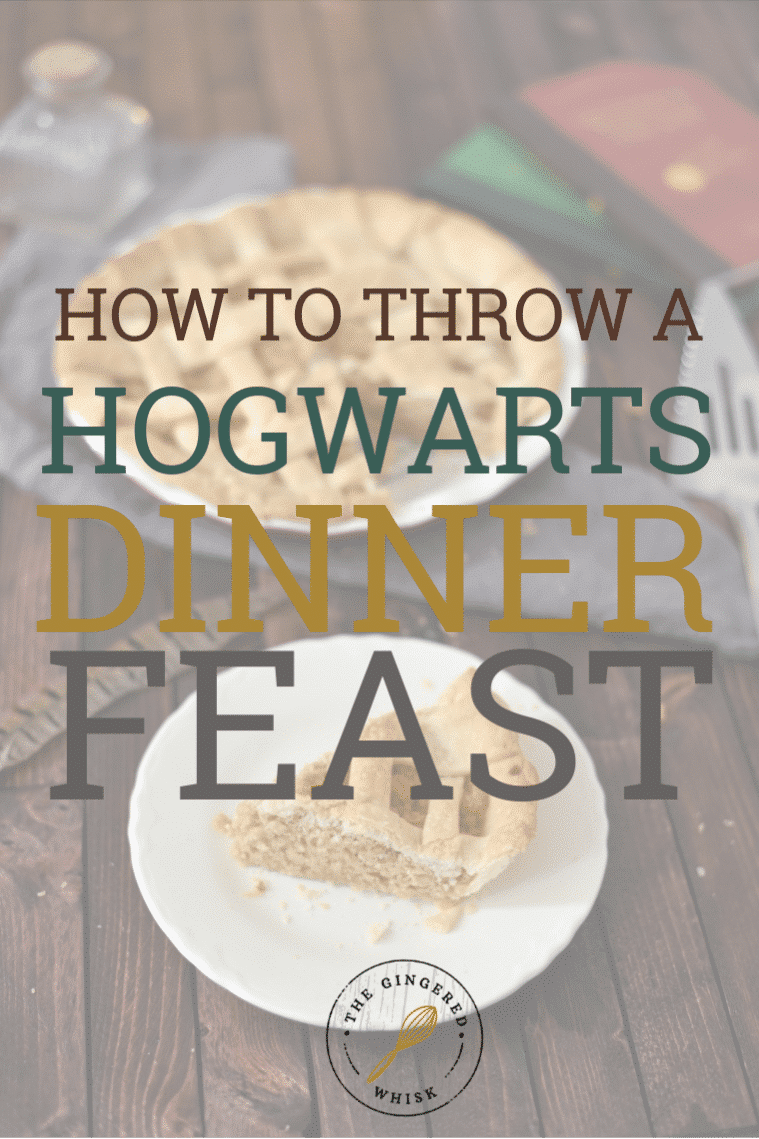 What do you Serve at a Hogwarts Dinner?
Having a good feast with plenty of food inspired by the books is key to throwing a great Harry Potter party!
Within the pages of the books, and the scenes of the movies, there are plenty of amazing and delicious food the characters enjoyed, and you can make them all at home!
No matter if you are celebrating Harry Potter's Birthday, the Return to Hogwarts School, or just having a fun party, here are some ideas of what you can serve at your Harry Potter inspired party!
Welcome back to Hogwarts! These inspired recipes for Harry Potterfood are great to serve for any dinner feast! From savory to sweet to something to drink - even Hagrid sized appetizes will be satisfied!
Complete your Harry Potter Party with these fun activities:
Food tastes better when its shared! If you try this recipe, let me know! Leave a comment and rate below! Love and links are always appreciated! If you'd like to share this post, please link to this post directly for the recipe, please do not copy and paste or screenshot. Thanks so much for supporting me! xoxo