This flawless chocolate fudge recipe is perfect every time! Creamy, chocolatey, and utterly delicious – this is the fudge your grandma used to make! Perfect for holiday get togethers, and easy enough to make with children, creating lasting memories and delicious treats everyone will enjoy.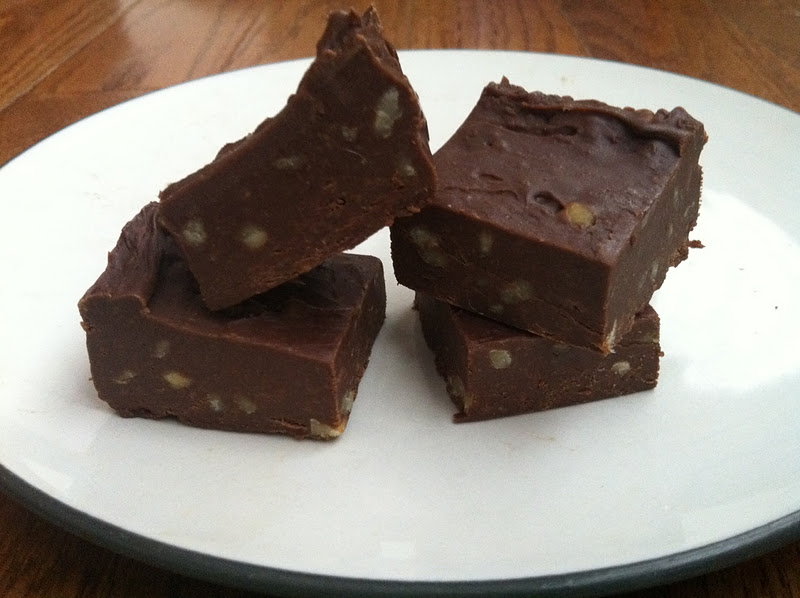 For me, chocolate Fudge is a food only to be consumed during the Holiday Season. I don't know why, but its just the way it has always been.
My grandmother used to make this fudge and bring it to our Thanksgiving and Christmas dinners. And when I was old enough to help, my grandmother taught me to make this as well.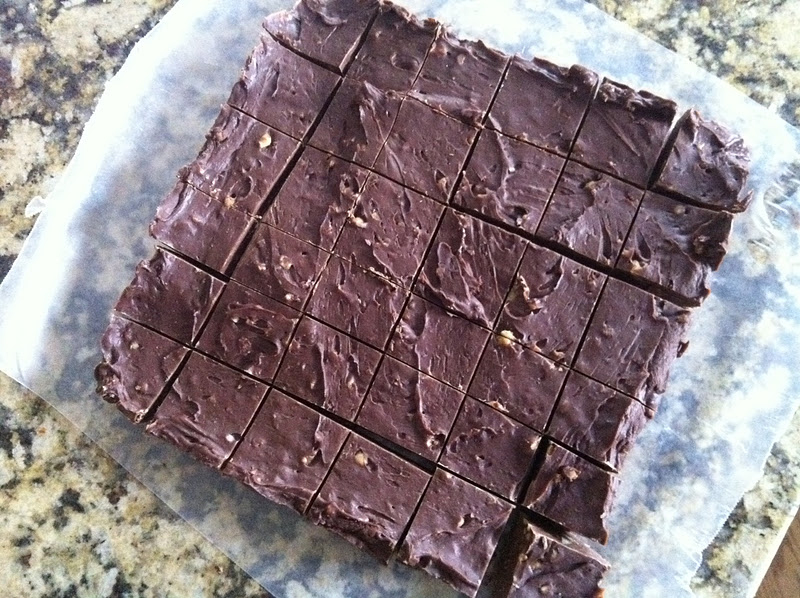 This chocolate fudge recipe is a simple fudge, and easy to make. I know there are more complicated recipes out there, ones that require the use of thermometers and a vast assortment of ingredients.
But with all the other hustle and bustle that goes on at this time of year, do you really need to add any more stress? That is why I like this recipe. It is simple, and it turns out perfectly every time.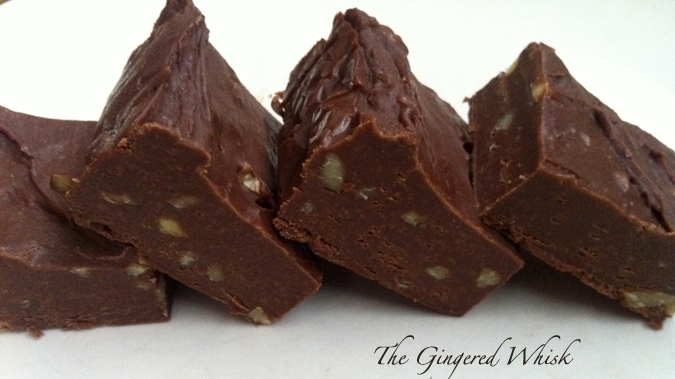 How to Make Chocolate Fudge
This chocolate fudge recipe is easy-peasy but tastes decadent and amazing! As a girl I would rather snack on this rich and melt-in your mouth treat than a cookie from the holiday plate! Its good that it is easy to make, so you can take it to every holiday get together you can!
You can make this with or without nuts! You can add either chopped walnuts or pecans to this, just mix about 1 cup in right before you pour it into the pan to set.
Trips and Tricks for Making Great Fudge:
Line your pan with parchment paper that hangs over the sides. Then when it is time to serve, you can pull all the fudge out easily. Cut it on the parchment paper and transfer to a serving plate!
Use a wooden spoon or silicone spatula when stirring, not a metal whisk or metal spoon.
Make sure you use sweetened condensed milk, NOT evaporated milk! Sweetened condensed milk is a lot thicker than evaporated milk and you need the consistency to help this fudge set properly.
How do you store chocolate fudge?
The best way to store chocolate fudge is in an air-tight container. I remember my grandmother always storing it wrapped in plastic wrap, and then waxed paper, and then placing it in a glass container. You don't have to go quite so gung-ho over it, but
You can choose if you want to store it in the fridge or at room temperature. At room temperature, this chocolate fudge recipe will last 7-14 days (if you don't eat it all first, that is). In the refrigerator, this chocolate fudge recipe will last 2-3 weeks.
You can also freeze chocolate fudge! Wrap it well in plastic wrap and then freezer parchment paper before placing it in an airtight freezer container. It will last up to 3 months. Make sure you cut it into bite sized pieces, first!
There's nothing I love more than seeing you make my recipes! If you make this Chocolate Fudge Recipe, don't forget to leave a comment below and rate the recipe!
And if you are on Instagram, tag @thegingeredwhisk and use the hashtag #gingeredwhisk on social media when you make my recipes so that I can share them and maybe even feature you. Follow along to get the latest updates:
And don't forget to subscribe to the email list to get all the extra tips, tricks and bonuses!
Want to save this for later? PIN THIS TO YOUR DESSERTS BOARD on Pinterest!
Yield: 36 Servings
Flawless Chocolate Fudge Recipe
This flawless no fail fudge recipe is perfect every time! Creamy, chocolatey, and perfect every time!
Prep Time
2 hours
30 minutes
Total Time
2 hours
45 minutes
Ingredients
1 can sweetened condensed milk
3 cups chocolate chips (this is almost 2 whole bags. I usually use half milk and half semi-sweet)
1 1/2 tsp vanilla
3/4 cup chopped walnuts
pinch salt
Instructions
Line a 9x9 pan with waxed paper.
In a double broiler or a saucepan, melt the chocolate chips and condensed milk together.
Stir constantly so the chocolate does not burn!!
As soon as the chocolate is melted and smooth, remove from the heat, and stir in the vanilla and nuts.
Pour into the prepared pan and smooth the top down.
Place in the refrigerator and allow to chill for at least two hours, until set.
Remove the wax paper from the pan and place the fudge on the counter, where you can cut it into bite sized pieces.
Store the fudge in the refrigerator, covered, until you have eaten it all! 🙂
Enjoy!
Nutrition Information:
Yield:

36
Serving Size:

1
Amount Per Serving:
Calories:

90
Total Fat:

6g
Saturated Fat:

3g
Trans Fat:

0g
Unsaturated Fat:

3g
Cholesterol:

0mg
Sodium:

7mg
Carbohydrates:

10g
Fiber:

1g
Sugar:

9g
Protein:

1g