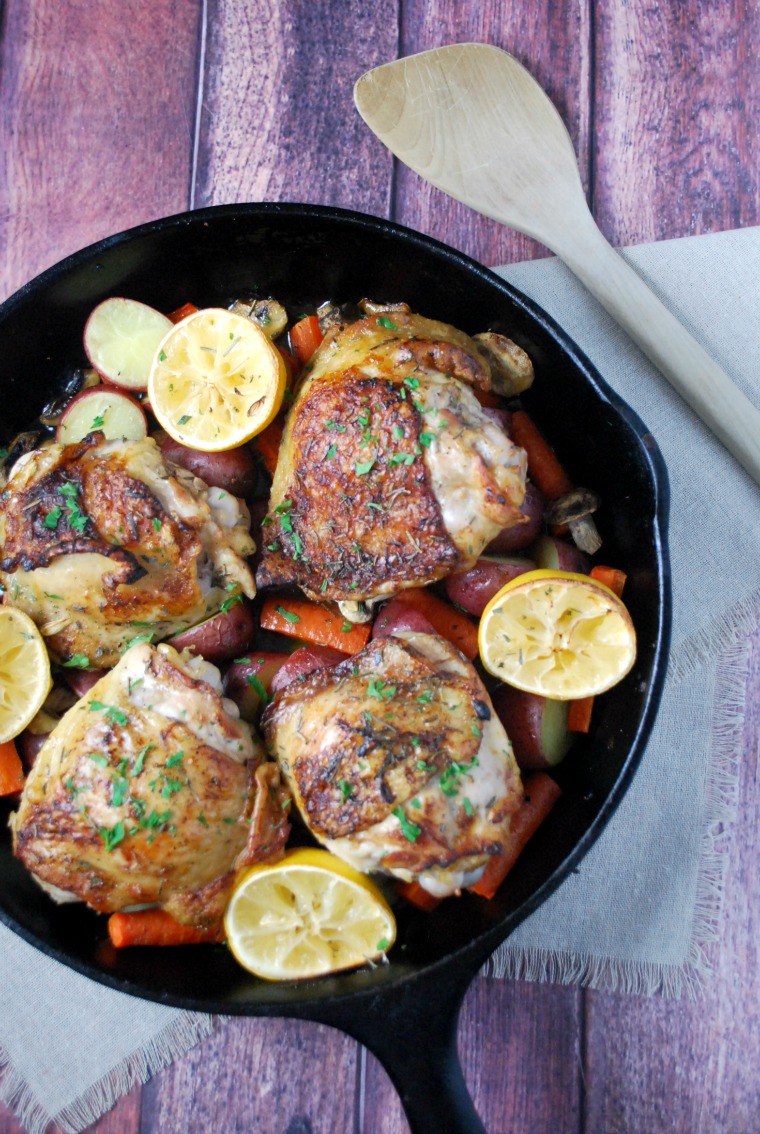 This skillet chicken dinner is an easy and super flavorful way to do a weeknight meal! Packed with perfectly cooked carrots and potatoes, flavored amazingly with lemon, garlic and rosemary – and it takes about 40 minutes from start to finish! The perfect weeknight meal!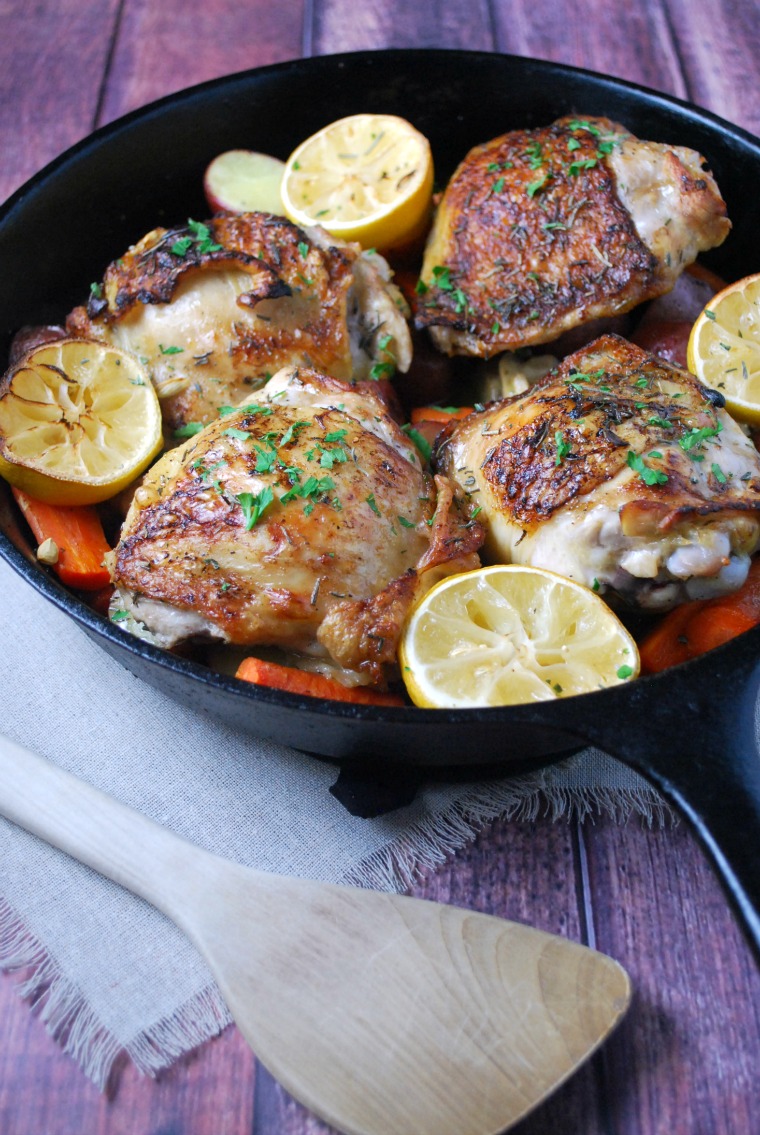 This skillet chicken is a great meal – its fast, its cheap, and it tastes wonderful! I have really been enjoying cooking with bone-in chicken lately. Not only is it like half the price of skineless breasts, but I find that it is juicier and much more forgiving – there is so much you can do with it, and you can pretty much not ruin it!
Ingredients
3/4 pound small red skinned potatoes, halved

kosher salt

2 tablespoon dried rosemary, divided

2 cloves of garlic, smashed

pinch of red pepper flakes

2 lemons

2 tablespoons olive oil

4-6 skin-on, bone-in chicken thighs

10 ounces cremini mushrooms, halved

3 carrots, chopped into 2" pieces
Instructions
2
In a saucepan, cover the potatoes with cold water
4
Bring to a boil over medium high heat, and cook
5
about 8 minutes, or until tender.
6
Drain potatoes and set aside.
8
In a small bowl, mix together the dried rosemary, garlic, 2 tsp salt and red pepper flakes, the juice of 1 lemon (Keep the lemon!!!!) and the olive oil.
9
Coat the chicken in this mixture.
10
Heat a large cast iron skillet over medium-high heat, and cook the chicken, skin side down, about 5 minutes (or until the skin
12
Remove the chicken from the pan, add the mushrooms, carrots, and potatoes to the skillet.
13
Place the chicken over the veggies and drizzle with remaining marinade.
14
Squeeze the juice from the remaining lemon on top, and add the squeezed out lemon halves to the pan, along with a bit more
16
Transfer the skillet to the oven and roast, uncovered, until the chicken is cooked through, about 20-25 minutes, or until done.