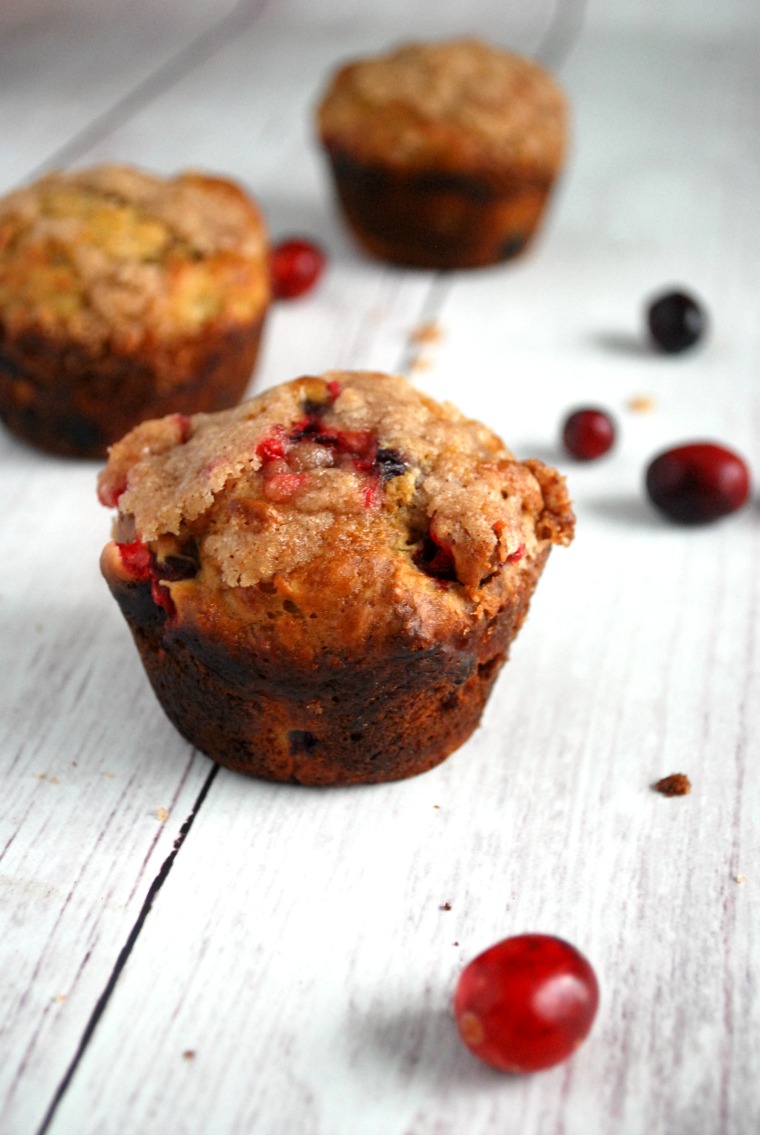 By now you should know how obsessed with muffins I am. You should also know how much Joel does not like breakfast foods. So, when I tell you that these are probably my favorite new muffin ever, you should believe me because I eat a lot of muffins, and I'm super trustworthy. But if you are a little hesitant, and you need a little more convincing, I can tell you that Joel not only likes these cranberry orange muffins, he LOVES them! He actually went back for seconds, two days in a row! And he could not stop raving about them. And he has already asked me to make them again, twice, in fact! So you know these are some goooood muffins!!
To me, these cranberry orange muffins just scream "Thanksgiving". These are dense yet moist at the same time. I love the tartness from the cranberries and the oranges (such an awesome combination!) which is offset perfectly by the sweetness of the cinnamon crumb topping. Speaking of which, I think I must be addicted to crumb topping because everything I have made lately has one!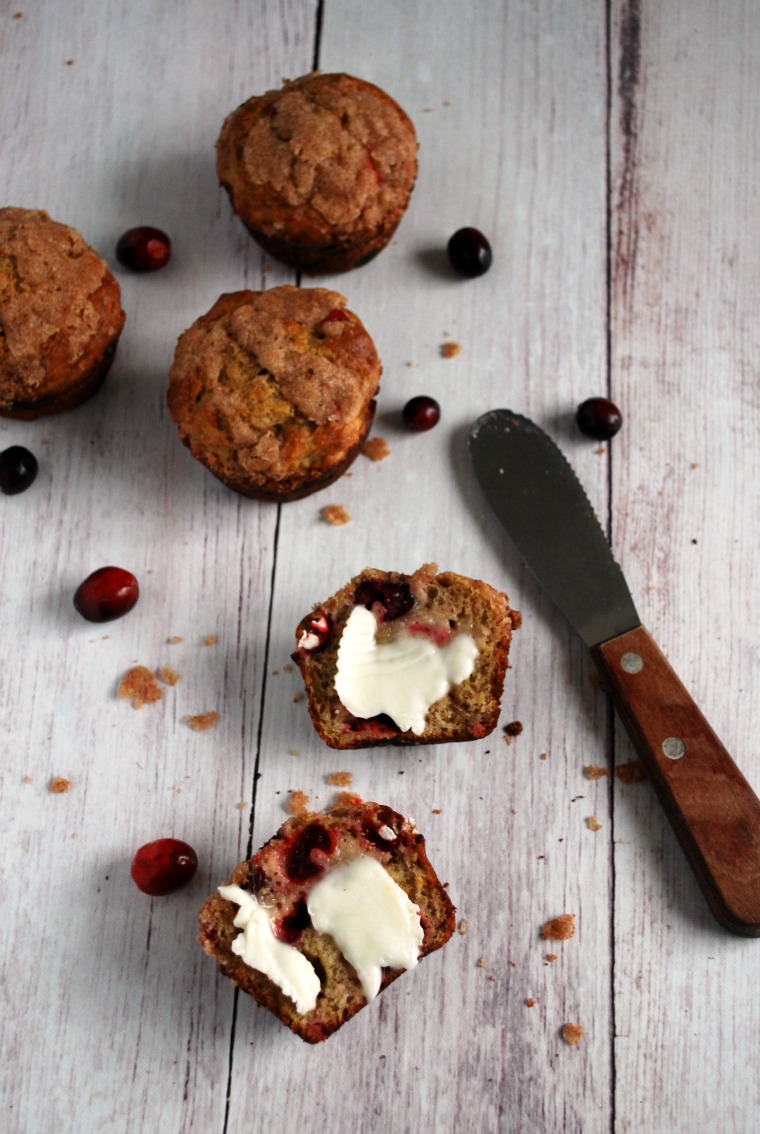 I was soo lucky to have two of my absolute best friends over this weekend! They flew all the way out here for a mere 24 hours, and it was awesome to see them! We had a total lock-in, and only left the house once. We had a fantastic time eating too much food and just sitting around talking and cuddling on the couch. We even snuck in a nap while watching "The Princess Bride".  I wish they could have been here longer, but I am so thankful for the time that I got to spend with them!
Cranberry Orange Muffins with Cinnamon Crumb Topping
Print Recipe
Ingredients
**Muffin

2 eggs

1/2 cup white sugar

1/2 cup brown sugar

1/2 cup vegetable oil

1 tsp vanilla extract

2 cups flour

1/2 tsp salt

1/2 tsp baking soda

1/2 tsp cinnamon

zest of 1 large orange

1/2 cup sour cream

1 1/2 cups cranberries, dusted with flour

**topping:

1/4 cup white sugar

1/6 cup flour

1/8 cup butter, cubed

3/4 tsp ground cinnamon
Instructions
1
Preheat oven to 400 degrees
2
Grease 12 muffin cups, or line with liners.
3
In a medium bowl, whisk together the flour, salt, baking soda, cinnamon and orange zest.
4
In a large bowl, beat together the eggs and sugars.
5
Mix in the oil, vanilla and sour cream.
6
Mix the dry ingredients into the wet, being careful not to over-mix.
7
Gently fold the cranberries in.
8
Scoop into the prepared muffin cups so they are 2/3 full.
9
In a small bowl, mix together the topping ingredients - the sugar, flour, butter and cinnamon (use a fork, and mix until you get a crumbly texture).
10
Sprinkle the topping over the muffins.
11
Bake in a preheated oven for 18-20 minutes.
(adapted from Baked Perfection)