These Chocolate Puffs are a simple 3 ingredient dessert from the 1700's is the perfect combination of crispy chocolate cookie and candy – semi-sweet and loaded with chocolate.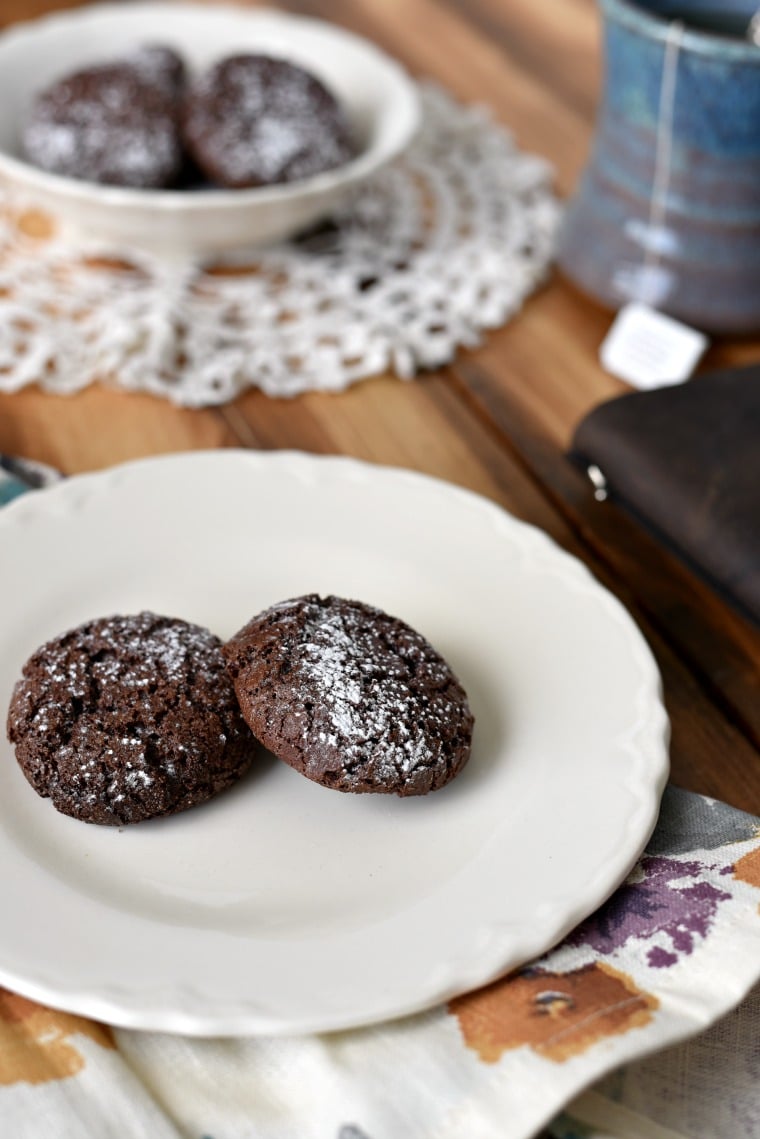 This post contains affiliate links. If you make a purchase using the links provided, I receive a small commission which helps me maintain this blog and continue to bring you more awesome weeknight family recipes. If you would like more information on this you can read more on my Disclosure Page. Thank you so much for supporting me and my blog!
It's time for another installment of Historically Hungry! This month Amy and I got the awesome chance to preview a book called The Hamilton Cookbook by Laura Kumin (who blogs at Mother Would Know) and it is all about cooking, eating and entertaining in the time of Alexander Hamilton. Uh, sooo fun!
The Hamilton Cookbook
I am seriously impressed with this book, guys! It so so well researched, and so interesting! If you really enjoy history, and if you are a big fan of Hamilton, then you NEED to have a copy of The Hamilton Cookbook in your home library! It talks all about the personal life of Alexander Hamilton, a little bit about what American was like during the 18th century, cooking and dining during this time period, and an explanation of the recipes of the time. It also includes a whole bunch of original recipes and their adaptions for today's time period divided into different types of recipes. If is really a great combination of an awesome and interesting read AND a well throught-out cookbook! Definitely worth getting, if only for the cool factor of owning it!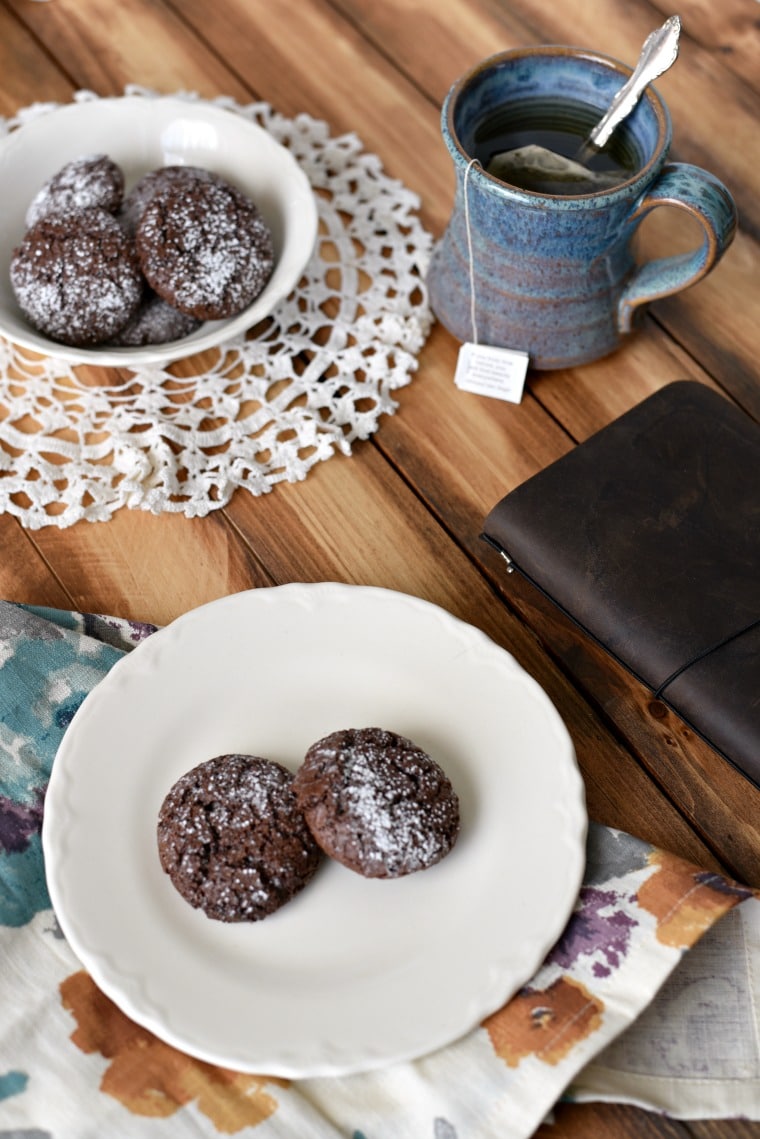 Chocolate Puffs – Crispy Chocolate Cookies
These puffs are a crazy combination of cookie and candy that I was not expecting.
I am not really sure why the are called "puffs" because I think they should be called "crisps" instead.
They are super crunchy, insanely chocolatey, and highly addictive.
And they pair amazingly with a mug of tea or coffee, too!
The best part is that they only require 3 common ingredients to make!
These other recipes from The Hamilton Cookbook will totally wet your appetite:
Salamagundy Salad – a layered salad with meats at the bottom and the greens at the top. Perfect for individual servings in cute jars!

Fried Sausage and Apples – a delicious one skillet and two ingredient meal that is ready in less than 30 minutes!
Lemon Syllabub – an elegant dessert beverage made with Resisling and frothy whipped cream!
Doesn't everything sound amazing? Get the recipes for these and more!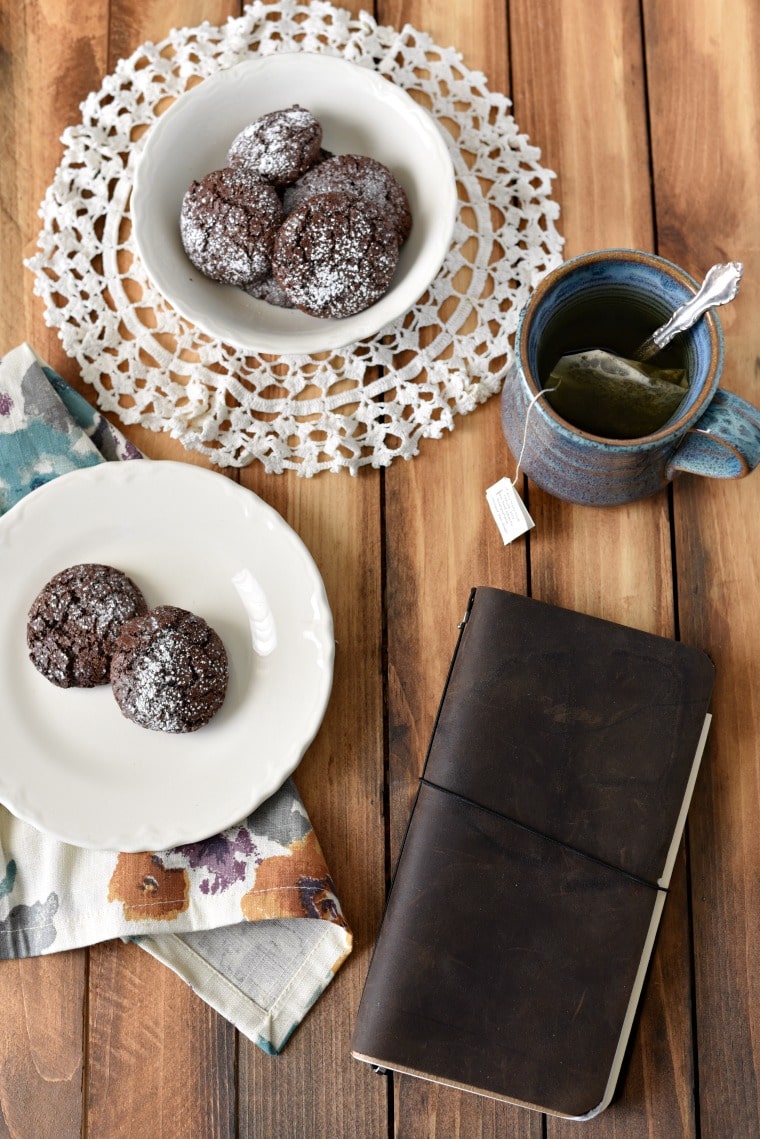 Print
Chocolate Puffs
Author:

Jenni
Prep Time:

5 Minutes

Cook Time:

1 hour

Total Time:

1 hour 5 minutes

Yield:

24

cookies

1

x
Other historical recipes you will want to try: