American 17th Century Gingerbread
This easy to make old fashioned gingerbread cake recipe is from the 17th century. It is flavorful, dense, and moist, and still as perfect today as it was back then.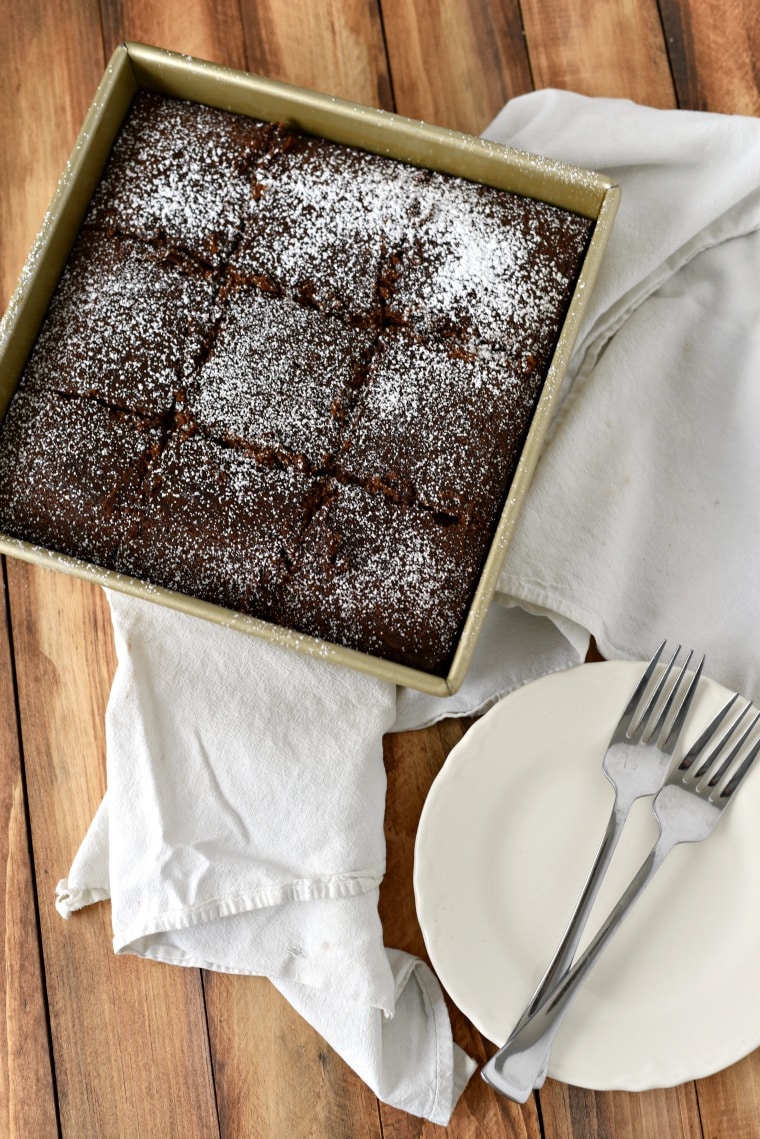 This gingerbread is very easy to make, and my girls loved helping me make it. It is dense, moist, and so flavorful. Serve it with just a sprinkling of powdered sugar or a dollop of whipped cream.
If you think your kids might not like the strong taste of the molasses, you can replace half of it with honey to give it a bit of a milder and sweeter taste.
You can even replace all of the molasses with honey, but the cake will not be as dark or as rich. Just make sure that you use a really good quality, flavorful honey for this (a mild clover honey would not be a good choice. Instead, go with a buckwheat honey.
Try these other historical recipes:
A brief history on gingerbread
Gingerbread itself has a very long history, evolving across time from preserved ginger all the way to the sugary cakes and cookies that we are familiar with today. If you want to dive deeper into the history and evolution of gingerbread (which is really long and varied!), check out this awesome resource I found from The Old Foodie.
In the 1600's, gingerbread cake was traditionally used, not as a dessert, but as a stomach settler! The Gingerbread that is dense and cake like today comes to us by way of the honey cake. Spices were added, and in America, the cheaper molasses replaced honey. It turned into a favorite recipe for early Americans because the fragrant spices and rich flavor overrode the crude leavening agents of the time, which often left a bitter aftertaste. That would totally ruin a cake!
I have based my recipe (which I am totally calling dessert, since I am a modern day American and pretty much addicted to all things sweet) off of recipes I found in "The Art of Cookery" and "American Cakes". I wanted a cake that was easy to make since my girls would be helping me, and would also something that would taste great.
I choose to kind of combine the cakes a bit to reflect everyday ingredients we have on hand (anyone keep pot ash in their cabinets?) as well as modern day measurements (what the heck is half a gill of sack, anyway?!) and modern conveniences (how long does one cook a cake in a hot oven? And what temperature is "hot"?) (Pssst… a half a gill of sack is a teacup half full of brandy!)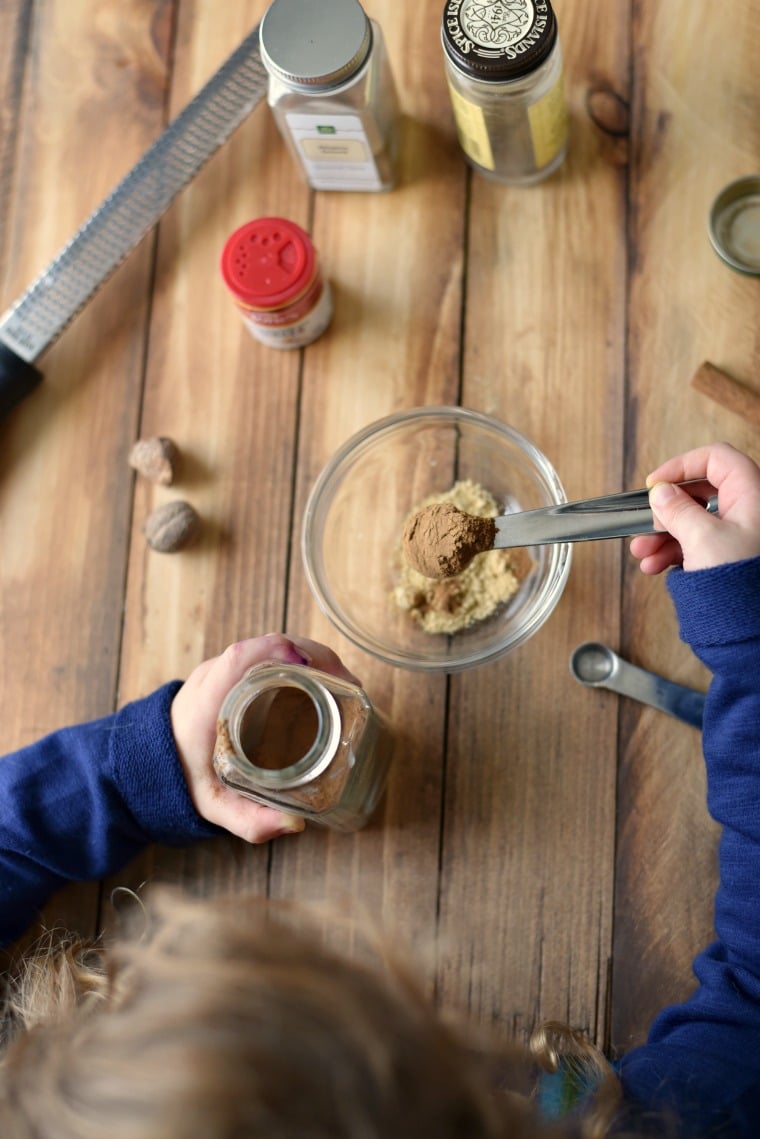 Get Your Kids in the Kitchen
Kids aged 0-3 can help you measure the ingredients and stir.
Kids aged 4-7 can help you do everything above as well as help you heat the milk and help you pour the batter into the pan.
Kids aged 8-10+ can help you do everything above. Heck, print off the recipe and let them go at it!
Try these other fun gingerbread inspired recipes:
Food tastes better when its shared! If you try this recipe, let me know! Leave a comment and rate below! Love and links are always appreciated! If you'd like to share this post, please link to this post directly for the recipe, please do not copy and paste or screenshot. Thanks so much for supporting me! xoxo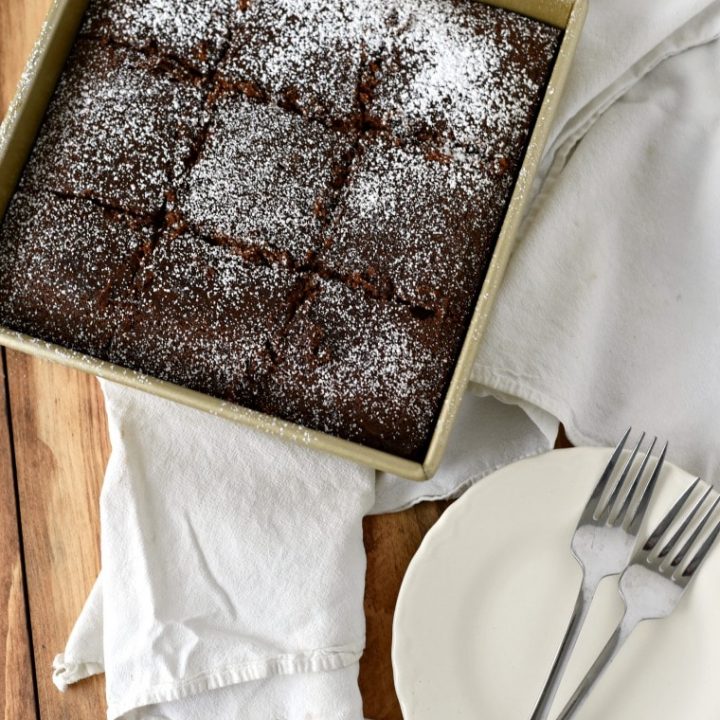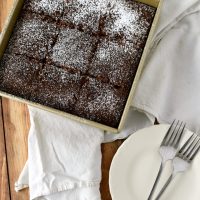 American 17th Century Gingerbread - Historically Hungry
This easy to make historical 17th century gingerbread cake recipe is flavorful, dense, and moist, and still as perfect today as it was back then.
Print
Pin
Rate
Ingredients
1

tsp

baking soda

1

cup

whole milk

1

cup

molasses

can also use honey or treacle

2

eggs

1

stick

1/2 cup butter, room temperature

½

cup

sugar

2

cups

flour

1 ½

tsp

ground ginger

1

tsp

ground cinnamon

⅛

tsp

ground allspice

⅛

tsp

ground nutmeg
Instructions
Preheat the oven to 375 F.

Grease a 8 or 9 inch square baking pan with soft butter and set aside.

In a small sauce pan, warm the milk until almost boiling.

Pour the milk into a cup and add the baking soda. Stir and set aside.

In a large bowl, whisk the molasses and eggs together.

Add in the butter (you want super soft butter - not quite melted but almost). It will be lumpy, that's ok.

Whisk in the sugar, the flour, and the spices and whisk until smooth and thick.

Carefully pour in the warm milk and stir until combined.

Pour into the baking pan and bake for 30-35 minutes, or until a toothpick inserted in comes out clean.

Allow to cool on a wire rack in the pan for 20 minutes.

Cut into pieces and enjoy!
Notes
You can sub out half the molasses for a well flavorful honey, or treacle syrup.
You can also add in 1/2 cup of chopped candied orange and/or lemon peel to the gingerbread.
Nutrition
Serving:
1
g
|
Calories:
287
kcal
|
Carbohydrates:
62
g
|
Protein:
5
g
|
Fat:
2
g
|
Saturated Fat:
1
g
|
Polyunsaturated Fat:
1
g
|
Cholesterol:
44
mg
|
Sodium:
182
mg
|
Fiber:
1
g
|
Sugar:
41
g
SaveSave
SaveSave