This easy to make historical 17th century gingerbread cake recipe is flavorful, dense, and moist, and still as perfect today as it was back then.
Do you have a friend that you get wild and crazy ideas with, and then you actually run with it and do it?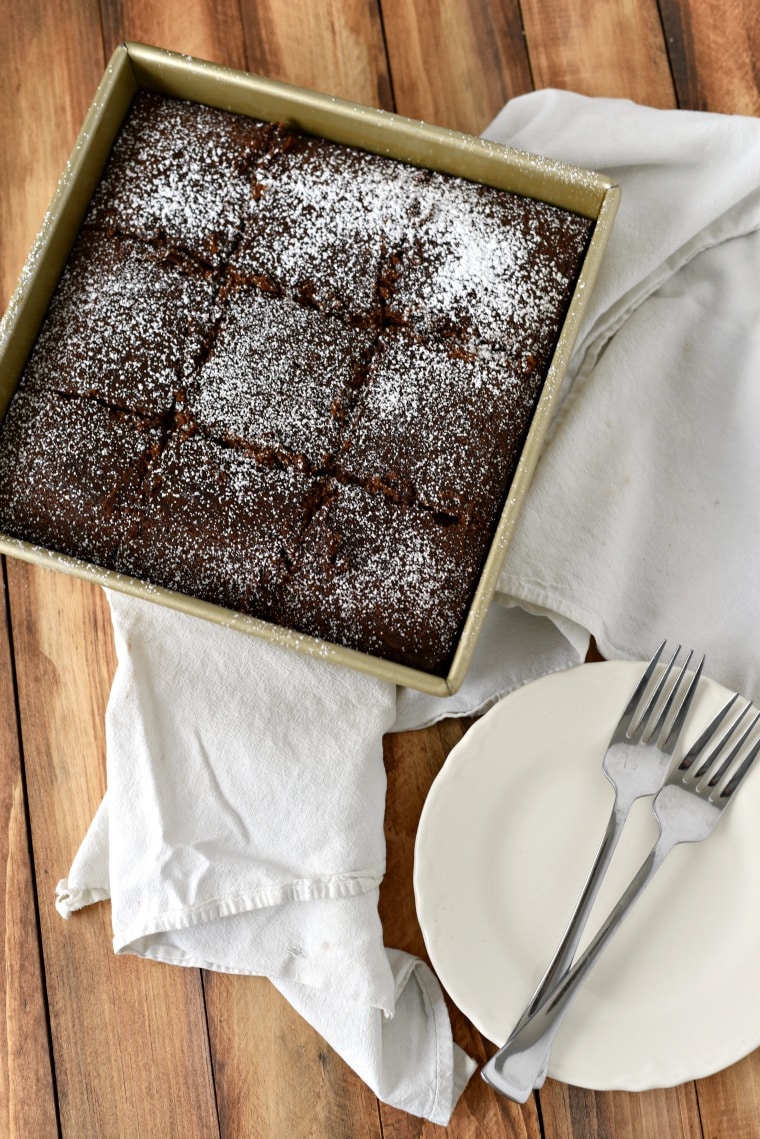 Historically Hungry – Old Recipes Made New
A good friend of mine (Amy from House of Nash Eats) and I were talking one day about how much we are big history nerds, and how fun we thought it would be to try our hand at some historical recipes. We loved the idea of discovering old fashioned recipes, and recreating them in our own kitchens to see how they would taste. At first it started out as a "wouldn't this be fun" idea, which then turned into "hey, wanna do a blog series" which then turned into what you see before you – our very first post of Historically Hungry – Old Recipes Made New! We are so excited to bring this fun new series to you, and hope that you enjoy cooking (and eating) these old recipes along with us!
We thought it would be fun to start in October with a fun recipe from the 1600's. Follow our thinking for a second: October –> Witches –> Salem Witches –> 1600's. Are you following me? It totally makes sense in my brain, but if it doesn't in yours, just be a good friend and pretend you get me, ok?
In my on-going effort to teach my girls about different cultures and explore different cuisines, its also important to explore our own American culture and history. I didn't want to go too much into what exactly happened in the Salem Witch Trials (7 and 4 are a little young to talk about hanging and burning people, even in October….) but I did want to talk to them about how we treat others and act can have massive impact on how other people live. Just like today, back in Salem, Mass. there were super complex political, religious and racial issue overtones. When we don't take the time to truly understand something, it is easy to point a finger and use labels. Plus, I don't know about you – but I am always more susceptible to being riled up over something when I am tired and hungry – which I presume people living in the 17th century probably felt quite often.
Life in the 1600's
In the 1600's, America was still young and new (well, as far as Europeans were concerned). Basically, life was hard. Pretty much your entire day revolved around growing, raising, foraging and preserving your food. Oh, and don't forget about raising kids, sewing clothes, maintaining a home, and attending church and town activities – which were pretty much mandatory. I fall into bed exhausted at night now, I can't even imagine if I was trying to do all of that as well. Thank goodness for programmable coffee pots and memory foam mattresses, am I right?
So, back to the 17th century. For the most part, you could expect 3 meals a day. Breakfast would be a simple affair (usually bread with tea or coffee – if you could afford it – or fresh milk you just obtained from your cow). Lunch would be your biggest meal of the day and consisted of several dishes and a possibly dessert. Dinner would be smaller and simpler and consist of any leftovers from the mid day meal, bread and cheese, and some kind of gruel or porridge. There was no refrigeration, so a lot of food was salted, smoked, pickled, dried, or preserved in a jam or syrup. Homemade cider and beer were your beverage choices, along with questionably clean well or river water.
Most mothers were in charge of cooking the food for the family, with help from the kiddos, and did so either in a brick oven that was a part of the hearth or a separate oven built outside. Sounds like a fun time, yeah? You know how when you go camping and you SWEAR everything tastes better because you cooked it over a wood fire and all that ash and smoke mingle with the flavors of the food and make it ah-maze-ing?! That was like a special secret ingredient for everything they ate – because everything was cooked over a wood fire!
Amy from House of Nash Eats made an amazing Beef Steak Pie Recipe that you TOTALLY need to check out! I mean, doesn't this just look utterly amazing?! It was inspired by a recipe that was published in a cookbook in 1747 and was probably super close to what the people of Salem, Massachusetts were probably cooking for dinner during the Salem Witch Trials.
Pilgrim Books for Children:
Jenni Ward/The Gingered Whisk is a participant in the Amazon Services LLC Associates Program, an affiliate advertising program designed to provide a means for sites to earn advertising fees by advertising and linking to Amazon.com.
A Brief History on Gingerbread
Gingerbread itself has a very long history, evolving across time from preserved ginger all the way to the sugary cakes and cookies that we are familiar with today. If you want to dive deeper into the history and evolution of gingerbread (which is really long and varied!), check out this awesome resource I found from The Old Foodie.
In the 1600's, gingerbread cake was traditionally used, not as a dessert, but as a stomach settler! The Gingerbread that is dense and cake like today comes to us by way of the honey cake. Spices were added, and in America, the cheaper molasses replaced honey. It turned into a favorite recipe for early Americans because the fragrant spices and rich flavor overrode the crude leavening agents of the time, which often left a bitter aftertaste. That would totally ruin a cake!
I have based my recipe (which I am totally calling dessert, since I am a modern day American and pretty much addicted to all things sweet) off of recipes I found in [easyazon_link identifier="0486795764″ locale="US" tag="gingeredwhisk-20″]The Art of Cookery[/easyazon_link] and [easyazon_link identifier="1623365430″ locale="US" tag="gingeredwhisk-20″]American Cakes[/easyazon_link]. I wanted a cake that was easy to make since my girls would be helping me, and would also something that would taste great. I choose to kind of combine the cakes a bit to reflect everyday ingredients we have on hand (anyone keep pot ash in their cabinets?) as well as modern day measurements (what the heck is half a gill of sack, anyway?!) and modern conveniences (how long does one cook a cake in a hot oven? And what temperature is "hot"?) (Pssst… a half a gill of sack is a teacup half full of brandy!)
This gingerbread is very easy to make, and my girls loved helping me make it. It is dense, moist, and so flavorful. Serve it with just a sprinkling of powdered sugar or a dollop of whipped cream. If you think your kids might not like the strong taste of the molasses, you can replace half of it with honey to give it a bit of a milder and sweeter taste. You can even replace all of the molasses with honey, but the cake will not be as dark or as rich. Just make sure that you use a really good quality, flavorful honey for this ( a mild clover honey would not be a good choice. Instead, go with a [easyazon_link identifier="B001BKNGY0″ locale="US" tag="gingeredwhisk-20″]buckwheat honey[/easyazon_link].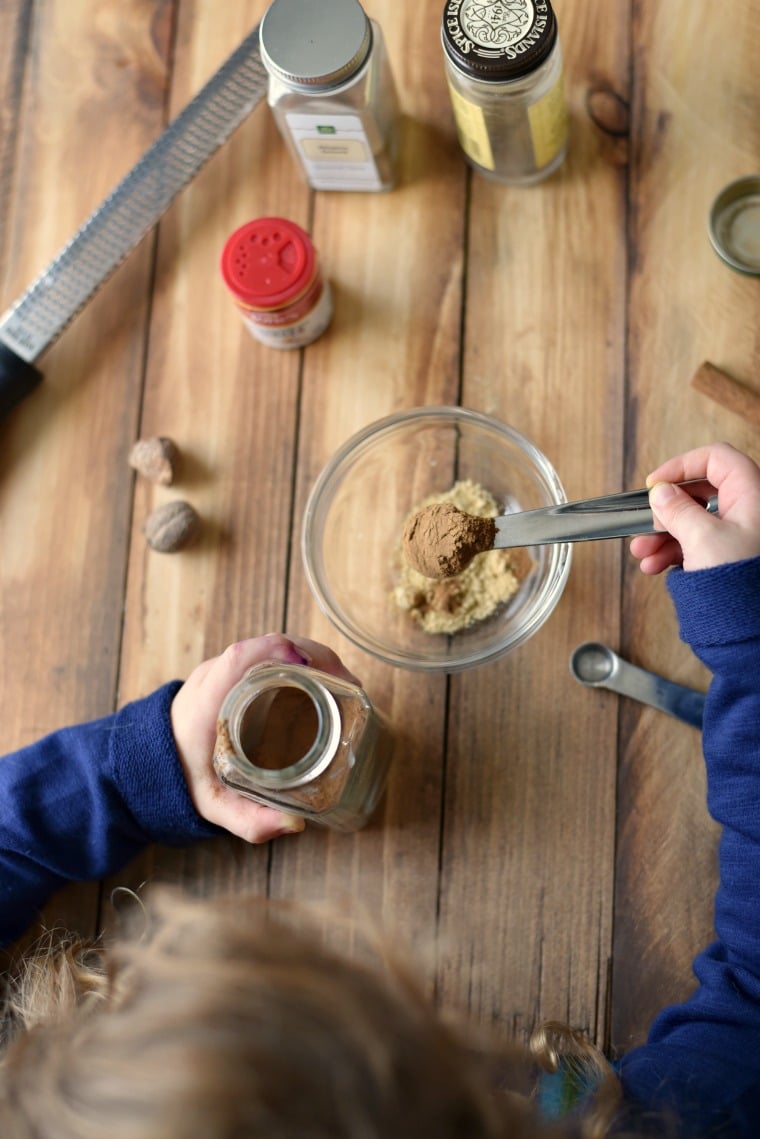 Get Your Kids in the Kitchen
Kids aged 0-3 can help you measure the ingredients and stir.
Kids aged 4-7 can help you do everything above as well as help you heat the milk and help you pour the batter into the pan.
Kids aged 8-10+ can help you do everything above. Heck, print off the recipe and let them go at it!
Yield: 9 Servings
American 17th Century Gingerbread - Historically Hungry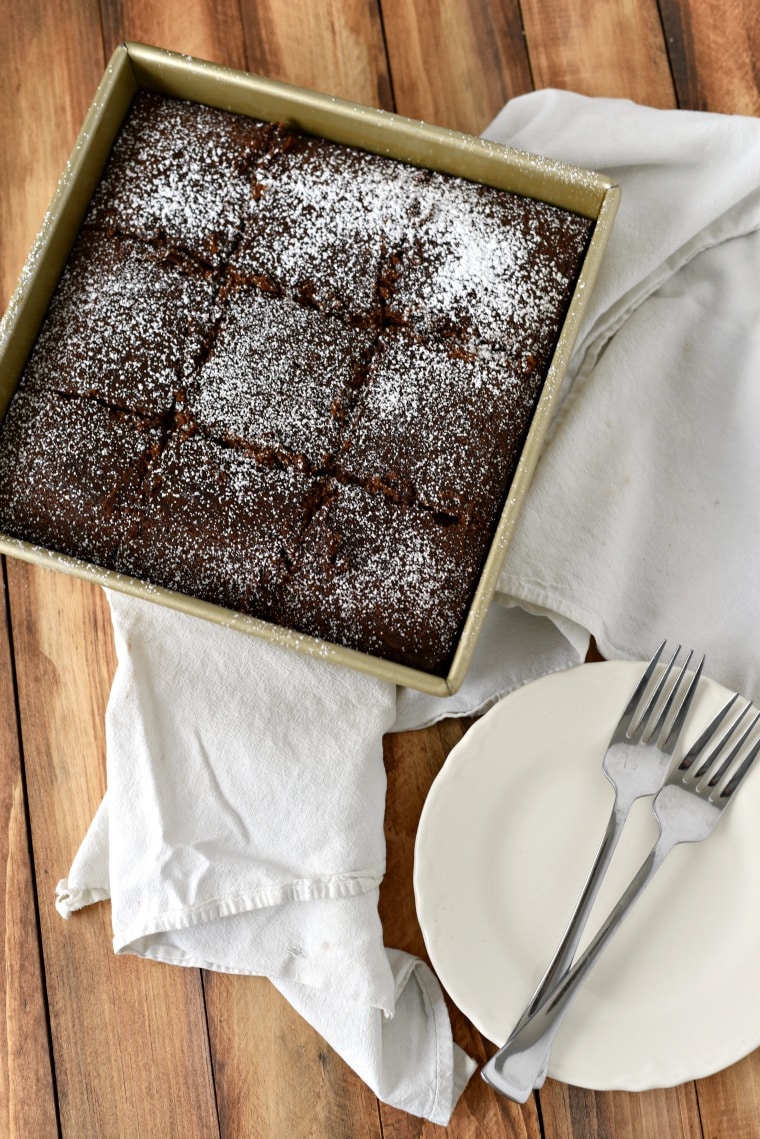 This easy to make historical 17th century gingerbread cake recipe is flavorful, dense, and moist, and still as perfect today as it was back then.
Ingredients
1 tsp baking soda
1 cup whole milk
1 cup molasses (can also use honey or treacle)
2 eggs
1 stick (1/2 cup) butter, room temperature
1/2 cup sugar
2 cups flour
1 1/2 tsp ground ginger
1 tsp ground cinnamon
1/8 tsp ground allspice
1/8 tsp ground nutmeg
Instructions
Preheat the oven to 375 F.
Grease a 8 or 9 inch square baking pan with soft butter and set aside.
In a small sauce pan, warm the milk until almost boiling.
Pour the milk into a cup and add the baking soda. Stir and set aside.
In a large bowl, whisk the molasses and eggs together.
Add in the butter (you want super soft butter - not quite melted but almost). It will be lumpy, that's ok.
Whisk in the sugar, the flour, and the spices and whisk until smooth and thick.
Carefully pour in the warm milk and stir until combined.
Pour into the baking pan and bake for 30-35 minutes, or until a toothpick inserted in comes out clean.
Allow to cool on a wire rack in the pan for 20 minutes.
Cut into pieces and enjoy!
Notes
You can sub out half the molasses for a well flavorful honey, or treacle syrup.
You can also add in 1/2 cup of chopped candied orange and/or lemon peel to the gingerbread.
Nutrition Information:
Yield:

9
Serving Size:

1
Amount Per Serving:
Calories:

287
Total Fat:

2g
Saturated Fat:

1g
Trans Fat:

0g
Unsaturated Fat:

1g
Cholesterol:

44mg
Sodium:

182mg
Carbohydrates:

62g
Fiber:

1g
Sugar:

41g
Protein:

5g
Interested in other fun ideas to get kids in the kitchen? Try out these: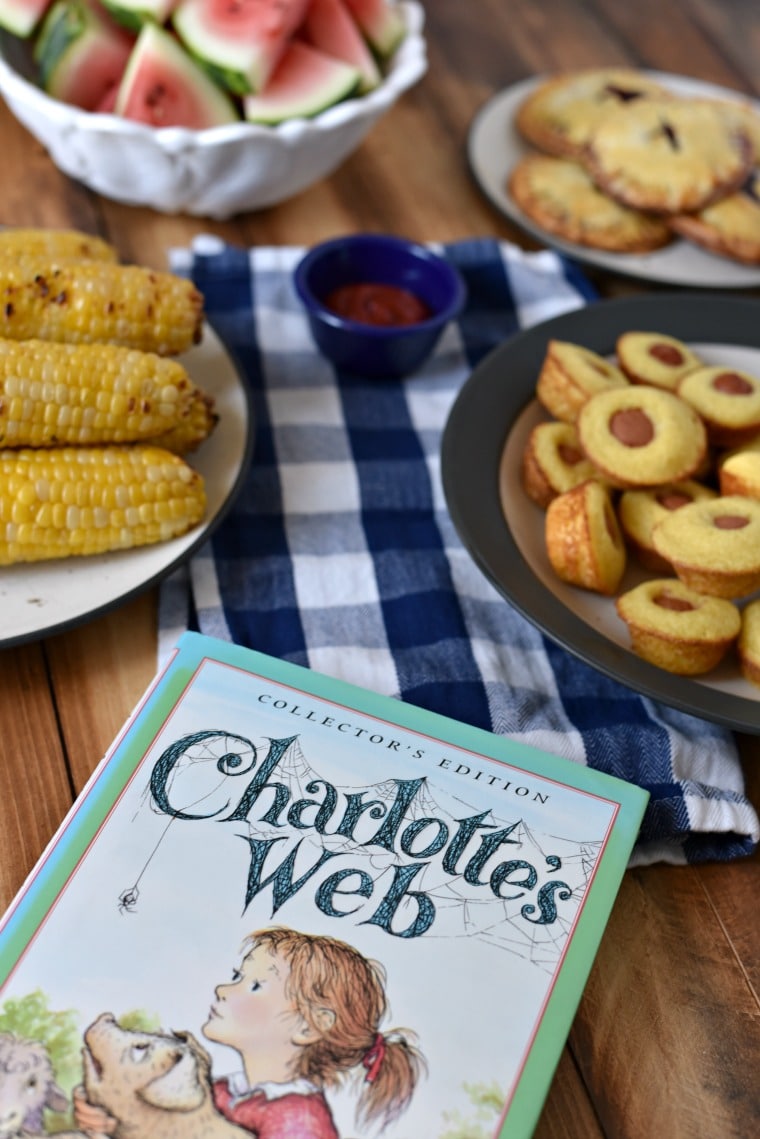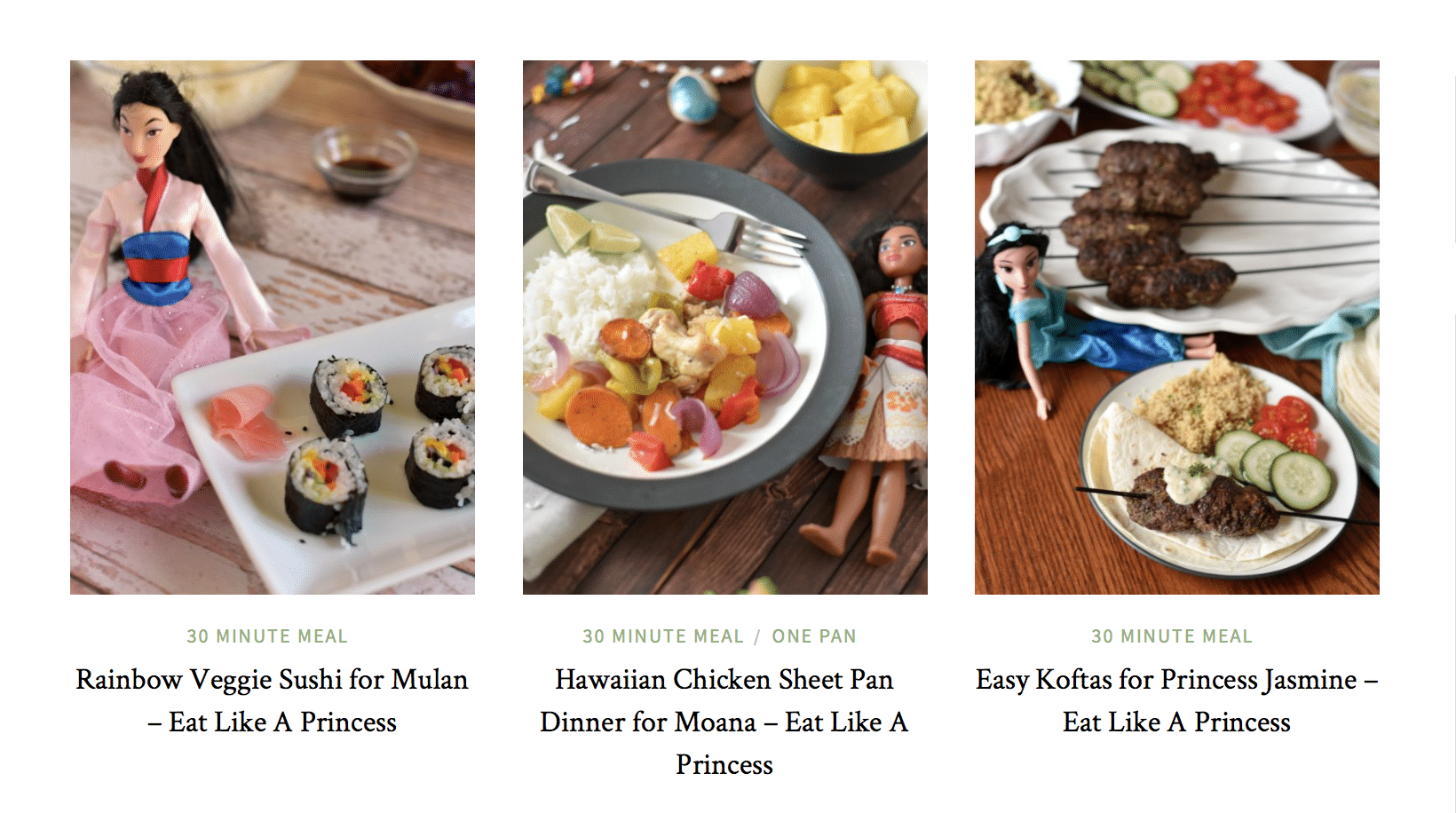 SaveSave
SaveSave