Sometimes thinking of good gifts for your loved ones (or yourself) is hard – especially when you are trying hard not to buy more "stuff". Its even harder to find great quality food gifts that you can be proud to give (or receive – this post can pretty much stand in for my wish list this year, hint hint). These are all from local American based and mostly family run companies who strive to produce the finest quality products they can.
Sonoma Syrups is an American company dedicated to amazingly flavored simple syrups, extracts and  bar mixers. They strive to create produce small batches of high quality, naturally derived and creative syrups to enhance all aspects of your culinary life – from baking to cocktails!
Raw Spice Bar is a really unique and fun twist on a subscription box. Each month you get a monthly flavor kit that includes 3 freshly made spice blends with unique and new ingredients from a region of the world, plus a guide with recipes that explains how to use them. This is an awesome and fun way to try new cuisines, branch out your family's taste buds and. Prices start at $8 for a one month kit, but decrease with the more months you purchase.
These Mess Hall Cocktail Cherries are a great gift for those that love high quality crafted cocktails. These cherries are small batch, produced by hand, and delicately spiced enough to make these cherries shine. Be warned, though – these are so good no other cherry will be good enough afterward (or so says my husband who won't give them up).
This 6 Vial Salt Gift Set from Jacobson Salt Company is a fun way to amp up your flavor routine with six different infused flaked salts, including Lemon Zest Salt, Vanilla Bean Salt, and more!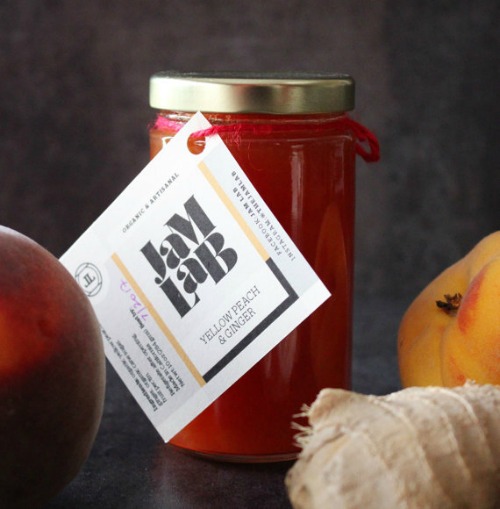 The Jam Lab has the best of the best jams and jelly's! They create simple the most creative and stellar organic, seasonal and artisanal jams I have ever seen. With flavors like Pluot and Lavender, Plum and Sage, and Apricot Rosemary, I think you will totally agree!
Element Shrub makes amazingly creative "shrubs" or drinking vinegars. Use these awesome ingredients create a unique cocktail (or mocktail), or use in your cooking. I've tried several of their shrubs (the pineapple tumeric is my favorite!). Check out their website for tons of great recipes, too!
The Taste The World Subscription box is the yummiest subscription box I have seen – each month a box arrives at your door filled with a curated selection of 7 or 8 gourmet foods (ingredients to cook with, drinks and snacks) from a different country in the world and a guide to help you explore the region and the cuisine. You can buy single boxes from $19 -$36, or a 3, 6, or 12 month subscription, plus there is no shipping and you can cancel at any time.
Chococurb is a monthly subscription box aimed at the chocolate-lover! Boxes range from $10-$35 a month and include a gourmet premium selection of world-class chocolates from around the world.
BeeLocal Honey has some really awesome honey's that showcase the wide variety of flavors that honey can have. When we lived in West Virginia I adored visiting local honey festivals and discovering that honey had such a unique and varied flavor palette. Being from Iowa and being used to only clover honey, this was a huge eye opener to me. BeeLocal produces honey from Oregon, but from a vast variety of different sources that creates some amazing flavors and textures.
Olive Tree Simply Salad Olive Oil Sampler  I love, love, love using flavored olive oils to make quick and easy homemade salad dressings. This company is out of Kansas City, and they have a really fun selection of oils. I love that they sell gift sets in different themes – asian flavors, southwest flavors, fruits, etc.
Vanilla Bean Paste is a MUST for any baker. Its a billion times more flavorful than a bottle of vanilla extract you typically use (ok, that might be a slight exaggeration, but seriously, its beyond better). Using Vanilla Beans is an awesome option, but they are expensive and its irritating to scrape the seeds down. This paste is a fantastic option for when you want real vanilla flavor without the hassle. You use it in the same amounts called for of vanilla extract, so this bottle will last a good long while.
Hatchery Co is another awesome subscription box (they call it a "Tasting Box") where you get a variety of small-batch produced condiments (honeys, spreads, sauces, condiments, seasonings, and more) made by small family run companies from around the world. What makes this one unique is that you can also go to their website and purchase all the full sized products you have tried. This box is $25 a month.
This Miracle Grow AeroGarden would be the perfect gift for the foodie who wants to grow their own ingredients, no matter what time of year or where they live. This space saving hydroponic garden is a great way to always have fresh lettuces and herbs on hand, but you could also grow flowers in it, too!
Looking for other gift guides?