Inspired by Princess Tiana from "The Princess and the Frog story", this quick and easy 30 Minute Chicken and Sausage Gumbo Recipe is sure to please! A one pot meal designed to help your kids explore the flavors of New Orleans. Roll up your sleeves, turn on some jazz and channel your inner Princess Tiana with this easy one pot meal!
Gumbo and Jambalaya have always been one of our favorite dishes to make, but one that we don't make often because it usually takes a while and our children don't usually like it because it is spicer than they typically enjoy. But they were all for trying it again for the sake of eating like Princess Tiana! (oh, the power of suggestion!). With a few shortcuts we were able to create one of the easiest gumbo recipes ever, and one that kids and adults alike will love!
Welcome to the Eat Like A Princess Series!
I designed this series as a fun way to teach my daughters about new cultures through the classic Princesses in hopes that they will become more open to trying new foods, to understand other cultures better, and to enjoy exploring the world around them. All while still:
containing real food
be super easy
take about 30 minutes (or as close to it as we can).
You can see other recipes in this series here.
Princess Tiana & The Story of The Princess and the Frog
"The Frog Prince" is a well known story by the Brothers Grimm and is a classic tale featuring a beautiful princess. I find it really funny that in the version written by the brothers, the curse is lifted off the prince when the Princess throws him against a wall in disgust, haha! It is only in modern times when the Princess kisses him.
Disney's version is a more modern twist on the classic tale. It is set in the city of New Orleans in the 1920's, and both food and a love of jazz, rhythm and blues plays a big part in this movie. I love that Princess Tiana is not only the first (and so far, only) African-American Princess, she actually isn't a princess at all – and this girl has big dreams and an even bigger worth ethic! Tiana works her butt off at various jobs so she can earn enough money to one day open her own restaurant. Any princess who is a strong-willed woman and also a big-time foodie gets an A+ in my book.
[embed_popupally_pro popup_id="8″]
Easy 30 Minute Chicken and Sausage Gumbo Shortcuts:
Normally Gumbo takes several hours to make, but a few shortcuts will turn this into a quick 30 minute meal that your kids can help you make AND will enjoy eating! The result is a hearty and flavorful recipe packed with chicken and smokey sausage, just like Princess Tiana would have enjoyed!
Use the microwave-ready pouches of rice to shorten cooking time and reduce the number of pots you dirty. We like this brown rice and quinoa one, but you can use a white rice, too! We used 2 pouches for this recipe.
Buy a rotisserie chicken from your local grocery store so you don't have to cook the meat! My local store sells the meat already pulled off the bones, which makes a HUGE time saver!
Buy your carrots, peppers and onions pre-chopped will save you time. Look for shredded carrots in the produce section and you can find chopped onions and peppers either in the produce section or in the freezer section! It is up to you to weight your budget vs time and see which is most important that day.
Get your Kids in the Kitchen:
Getting your kids in the kitchen with you is an excellent way to help them be more interested and excited about their food – which means they are most likely to actually eat it! Below you will find easy ways to have your kids help you cook Princess Tiana's Gumbo Recipe!
Children aged 0-3 can help you pick out the produce at the store, measure the ingredients and set the table.
Children aged 4-7 can help you do everything above, plus help chop the produce, slice the sausage, microwave the rice pouches, and help stir the Gumbo while cooking.
Children aged 8-12 can help you remove the chicken meat from the rotisserie, help make the roux, and do most of the cooking/stirring.
*Please note that these recommendations are generalized, and to please use your personal discretion with your child's skill level. And always, always supervise!
Read More about The Princess and The Frog Story:
*This post contains affiliate links. See more about what that means on my disclosure page.
The Frog Prince, Continued is a really funny retelling about what happens AFTER the Prince gets turned back into a prince. Perfect for Kindergarteners!
This version of The Frog Prince is very close to the original Grimm Brother's story, with gorgeous illustrations!
If you are looking for the Disney tale, I love this little golden book version of The Princess and the Frog.
The Frog Princess (Tales of the Frog Princess) is a fun chapter book aimed at 8-12 year olds. In this version, 14 year old Princess Emma, who is not very princessey at all gets turned into a frog and has to figure out how to return to human form. This is actually the first in a series about Princess Emma). Admittedly, we haven't read this book yet, but it is on our TBR pile and has really good reviews online!
Yield: 6 Servings
30 Minute Chicken and Sausage Gumbo for Tiana - Eat Like A Princess Recipe
This quick and easy 30 Minute Chicken & Sausage Gumbo Recipe for Princess Tiana is sure to please your whole family. An easy one pot meal designed to help your kids explore the flavors of New Orleans and "Eat Like A Princess!"
Ingredients
8 oz precooked andouille sausage
1/3 cup flour
2 tbsp butter
2 TBSP oil
1 green pepper, chopped
3 celery stalks, chopped
4 garlic cloves, minced
salt/pepper to taste (about 1/2 tsp each)
1 medium onion, chopped
1 tbsp creole spice
1 can diced tom
2 cups broth
1 rotisserie chicken
2 cups cooked brown rice
3 TBSP fresh chopped parsley
Instructions
Heat a large skillet over medium heat.
Place the 2 TBSP of oil into the pan and allow to warm.
Add the sliced sausages to the pan, and cook the sausage until browned, stirring occasionally, about 4 minutes, and then remove to a plate. Keep warm.
Add the butter to the skillet and allow to melt.
Add the onions, celery, and green pepper to the skillet and cook, stirring occasionally, for 10 minutes.
Add in the minced garlic and allow it to cook until fragrant, about 30 seconds.
Stir in the flour.
Add in the can of tomatoes, the cajun seasoning, and mix well to combine.
Slowly add in the chicken broth, about a 1/4 cup at a time, stirring to combine well before each new addition.
Allow to simmer for 5 minutes, stirring occasionally.
Add in the shredded rotisserie chicken,the sliced sausage, stirring to mix well, and allow to warm through, about 5 minutes.
Top with fresh chopped parley and rice and enjoy!
Notes
If your children find Andouille Sausage to be too spicy, you can replace with Kielbasa.
Shorten cooking time by using pre-chopped carrots, onions and peppers found in your local grocery store (check the fresh produce and/or the freezer section!)
Nutrition Information:
Yield:

6
Serving Size:

1
Amount Per Serving:
Calories:

430
Total Fat:

25g
Saturated Fat:

8g
Trans Fat:

0g
Unsaturated Fat:

14g
Cholesterol:

83mg
Sodium:

650mg
Carbohydrates:

28g
Fiber:

2g
Sugar:

3g
Protein:

23g
Looking for other easy meals designed to get kids to eat?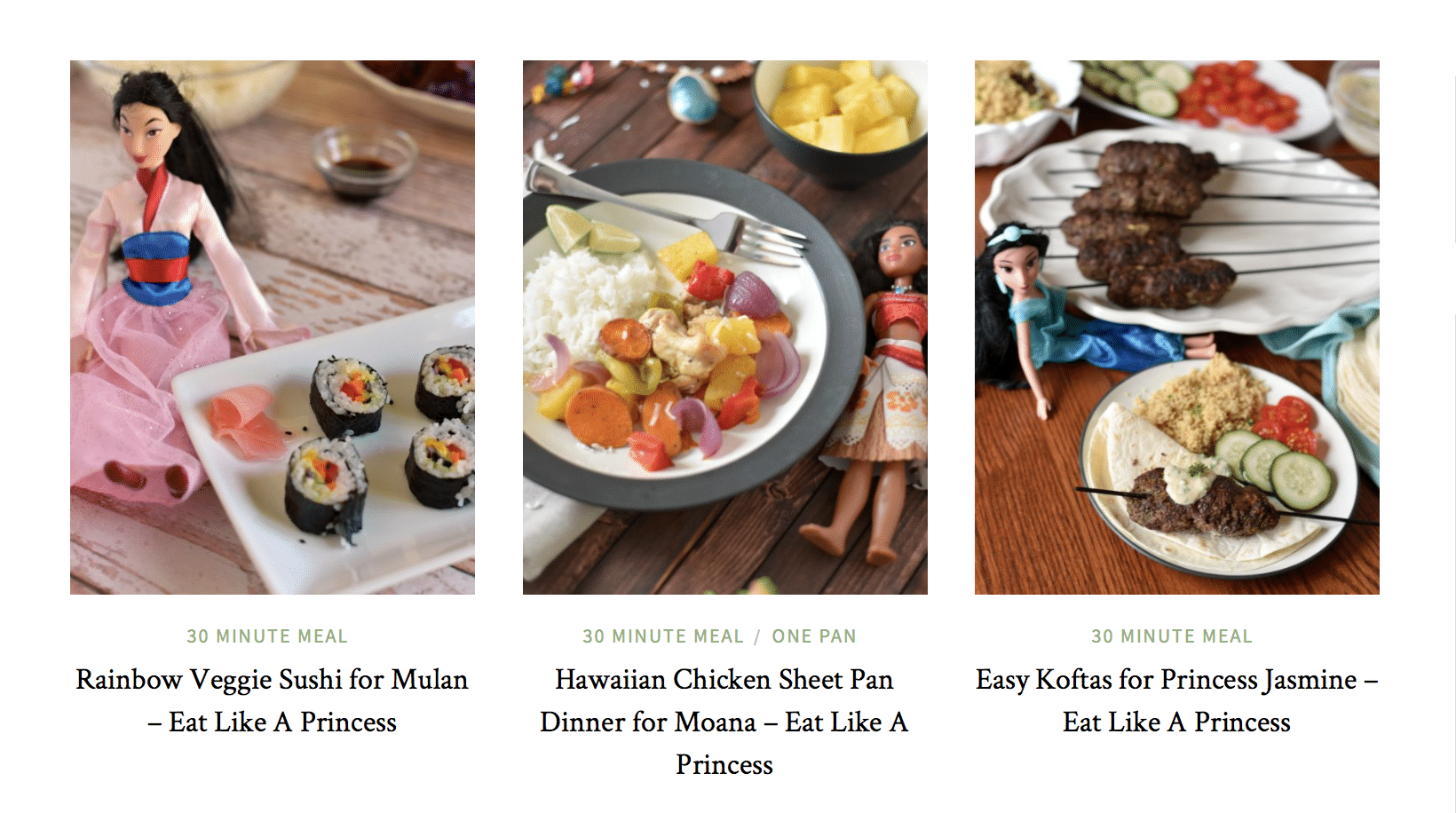 SaveSaveSaveSave
SaveSave
SaveSave