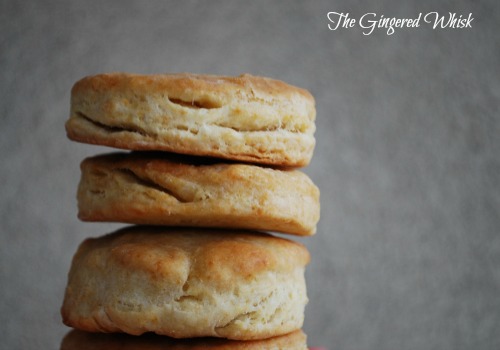 Hi. Remember me? My name is Jenni, and I run this blog. It's been a while, huh? I know things have been a little slow over here for the last few months. But I've had a good excuse, I've been busy baking! Not in the kitchen, though – this baking involves lots of naps on the couch, quick meals and…well, not much else. Yes, that's right, we are expecting Baby #2, due in mid September!
It is so interesting how different this pregnancy is from when I was pregnant with Ladybug. The first time around, I was soooooo siiiiick. Terribly, horribly, sick. In fact, I lost 35 pounds my first trimester. This time around, though, I haven't had a single bout of morning sickness. But I also feel completely and utterly exhausted. Not that I'm complaining too much, I would totally trade hanging out on the couch for hanging out by the toilet any day. But just surviving the day with an active almost-3 year old takes every ounce of strength I have – let alone making dinner. And forget photography, editing, and writing…
Besides the morning sickness, my first pregnancy was a relatively easy one. Not so with trouble maker #2. This time has been full of unscheduled doctors visits, couch rest (that's almost like bed rest but not so strict), one emergency trip to a high risk OB two hours away, and lots of prayers. I think this is just going to be one of those pregnancies. Luckily, though, we are all healthy, and baby is doing great, despite constantly freaking out mommy and daddy (we are pretty sure this little daredevil is a boy – I mean, what girl would cause this much trouble? haha)
Now that I am 17 weeks along, and slowly starting to get some energy back, I've got a whole slew of new recipes coming up for you! Thanks for being patient with me while I slept on the couch, and please continue to be so as I get all these recipes ready for you (and clean my house, because BOY howdy, does it need it!!)
Instead of buns in the oven, I'm bringing you some biscuit today! These are a great biscuit to utilize some discard sourdough starter. I thought the sourdough and the buttermilk together would be kind of ridiculous, but it turned out amazingly. We've been making these biscuits a lot lately, and pretty much devour them immediately. All of them.
Yield: 1 dozen
Sourdough Buttermilk Biscuits
These easy sourdough biscuits are a perfect use of your sourdough discard. The slight tang of the sourdough perfectly compliments the buttermilk to create a soft and flavorful biscuit recipe.
Ingredients
2 cups flour
1 tsp salt
1/2 tsp baking soda
1 tsp baking powder
1/2 cup butter, cubed and cold
1 cup sourdough starter, room temperature
1/2 cup buttermilk, room temperature
butter, melted (for brushing on top)
Instructions
In a medium bowl, mix together the buttermilk and starter and let sit on the counter.
In a large bowl whisk together the flour, salt, baking soda, and baking powder.
Cut the cold butter into the dry ingredients until it looks like cornmeal or sand.
Combine the buttermilk/starter into the dry ingredients and mix until a soft dough forms and it comes away from the side of the bowl.
Turn the dough out onto a floured surface and knead gently for 30 seconds (don't overwork it!)
With a floured rolling pin, roll the dough out to about 1/2" thick.
Cut biscuits and place on a lightly greased baking sheet.
Cover with a towel and let rest for 30 minutes (I have also successfully skipped this step several times and they turn out just fine - not as high as the rested ones, but they still have good layers and flavor).
Brush the tops of the biscuits with melted butter.
Preheat the oven to 425F.
Bake for 10-15 minutes or until the tops of the biscuits are golden brown.
Nutrition Information:
Yield:

12
Serving Size:

1
Amount Per Serving:
Calories:

192
Total Fat:

9g
Saturated Fat:

6g
Trans Fat:

0g
Unsaturated Fat:

3g
Cholesterol:

23mg
Sodium:

376mg
Carbohydrates:

24g
Net Carbohydrates:

0g
Fiber:

1g
Sugar:

1g
Sugar Alcohols:

0g
Protein:

4g