These homemade sourdough hot dog buns have a dense and chewy texture with sourdough tang, and are perfect for your next barbecue!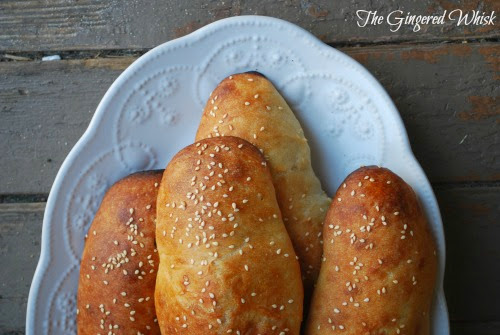 I was all ready to chalk this month up to a big fat failure. I unknowingly put this off to the last possible minute, the day was crazy, and I was attempting to bake my first actual bread in who knows how long with a snotty grumpy baby suffering from allergies tied to my back (yay baby carriers!) and pulling my hair while a hyper (almost) 4 year old was attempting to put dinosaur footprints in my dough. Add to that the fact that it was cold in my house, my not very well fed starter was feeling sluggish, and my dough was super sticky and I really didn't have much hopes for these buns.
I was pleasantly surprised, though! While they didn't raise very high, and they aren't as super soft and fluffy as store bough (but not as full of fake ingredients, either!) they have a nice chewy texture and a good sourdough tang. I liked them a lot more than I thought I would.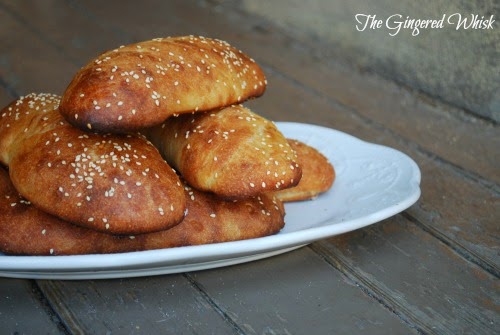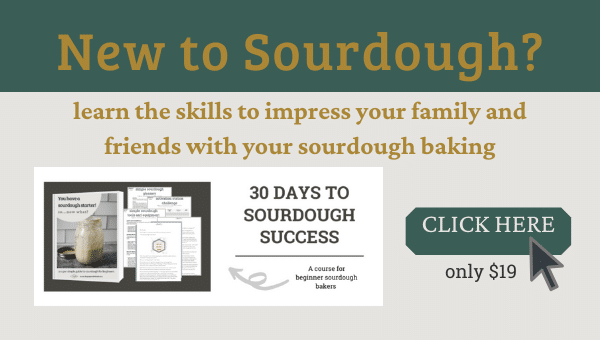 Yield: 9 buns
Sourdough Hot Dog Buns
These homemade hot dog buns have a dense and chewy texture with sourdough tang, and are perfect for your next barbecue!
Total Time
6 hours
33 minutes
Ingredients
200 g whole wheat flour
233 g all purpose flour
300 g water
10 g salt
37 g honey
27 g softened butter
170 g sourdough starter (100%)
sesame seeds for topping
egg white for topping
Instructions
In the bowl of a stand mixer with a dough hook, combine all the ingredients except 30 g of water.
Mix the dough on low speed until incorporated, about 4 minutes (it should be medium-soft, if not add some of the reserved water, a little at a time).
Continue mixing at medium speed until the gluten has reached nearly full development with a window pane test.
Once the gluten is developed add the rest of the water and continue mixing until all the water is incorporated. It will be a soft but strong dough.
Ferment at room temperature in a cloth covered bowl for 2.5 hours, folding the dough at 50 minutes and 100 minutes.
After the 2.5 hours, divide the dough into 9 pieces, each about 100g, and shape into a hot dog bun shape.
Place the buns on a parchment lined baking sheet.
Cover with a tea towel and allow to rest at room temperature for 3 hours.
Preheat the oven to 400F (you will also need steam for baking, so prepare for this now).
In a small bowl whisk together an egg white and 1 tsp water, and brush over the buns.
Sprinkle sesame seeds on top.
Bake for 8 minutes with steam, and then another 20-25 without, or until the buns are nicely browned.
Cool on a wire rack.
Slice and serve!
Nutrition Information:
Yield:

9
Serving Size:

1
Amount Per Serving:
Calories:

257
Total Fat:

5g
Saturated Fat:

2g
Trans Fat:

0g
Unsaturated Fat:

3g
Cholesterol:

6mg
Sodium:

459mg
Carbohydrates:

47g
Fiber:

4g
Sugar:

4g
Protein:

8g
(lightly adapted from Wild Yeast)