These Easy Asian recipes are family friendly and perfect for busy nights. These quick and easy recipes beat take out and are ready in 30 minutes or less!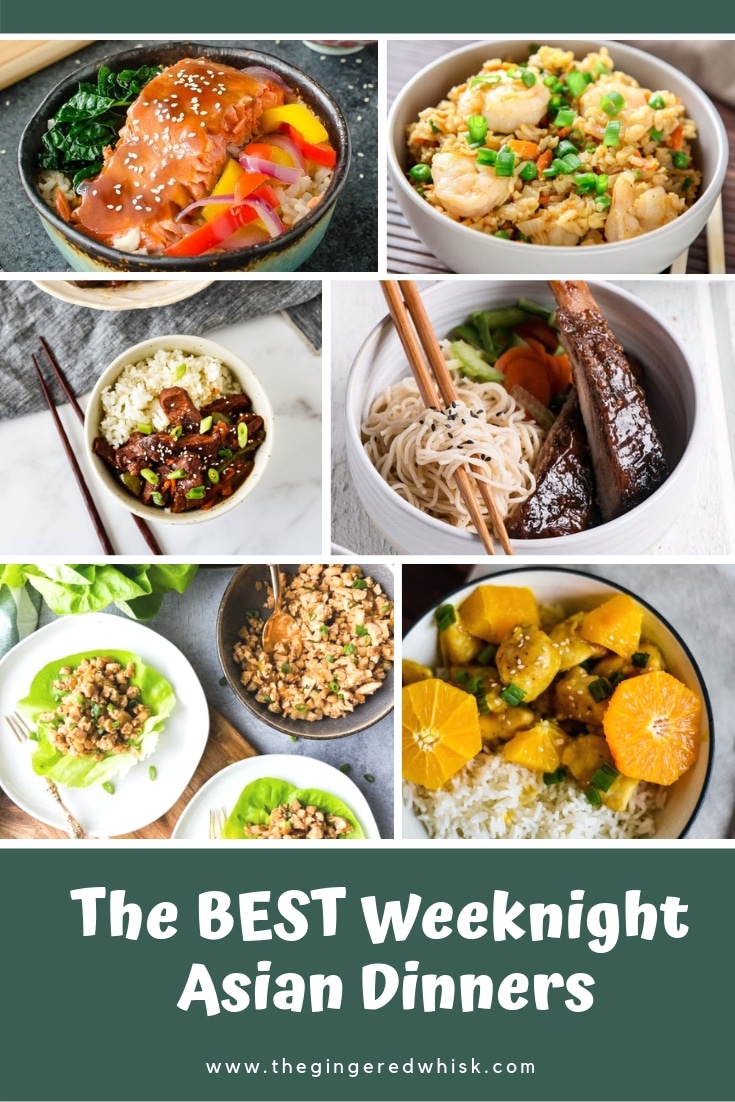 These Easy Asian Recipes are perfect for families to enjoy on busy nights. All made from scratch, with easy to find ingredients and perfect for all members of the family. Pair these with a side dish from my Easy Asian Side Dish Round-Up.
Interested in adding more Asian flavors to your weeknight meals but not sure how to make it actually doable? Check out my Beginner's Guide to Asian Cuisine for easy tips and recipes that are weeknight and kid-friendly and will help your weeknight meals be a win!
[mailerlite_form form_id=6]
Family Friendly Asian Recipes
Having meals that fit your family's schedule and tastes is super important! Try these easy and kid-friendly Asian inspired recipes in this week's meal plan!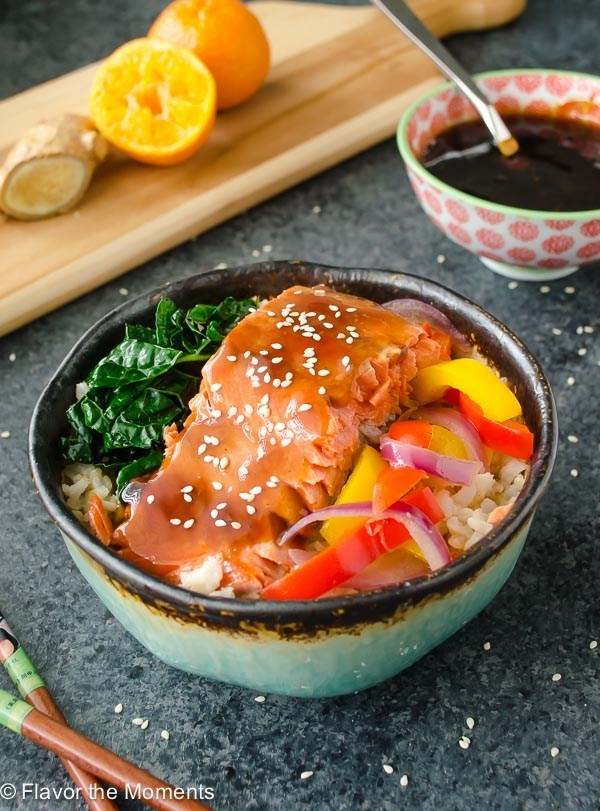 Maple Orange Teriyaki Salmon Bowls from Flavor the Moments – Maple Orange Teriyaki Salmon Bowls are salmon filets smothered in a stick sweet teriyaki sauce with no refined sugar. Its so delicious you may never want take out again!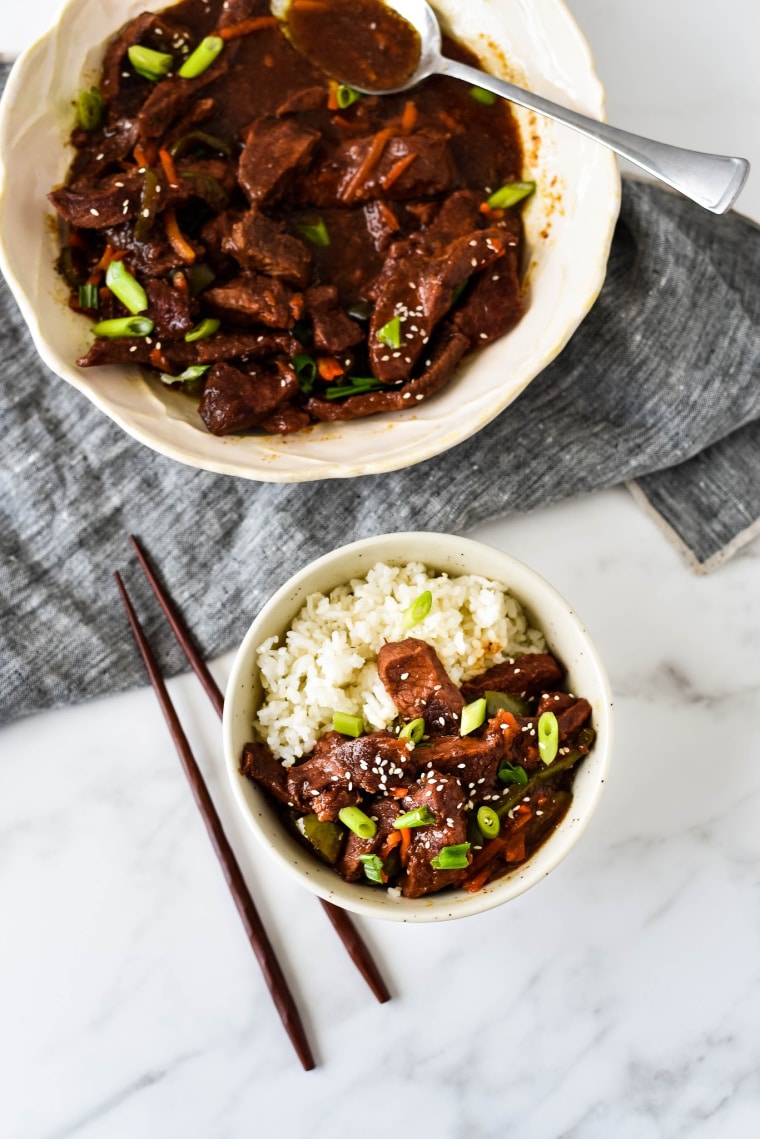 Slow Cooker Mongolian Beef from The Gingered Whisk – This Slow Cooker Mongolian Beef cooks to melt-in-your-mouth tender! Studded with onions, green peppers and shredded carrots, this Asian weeknight meal takes only minutes to throw together and is a perfect healthy family recipe!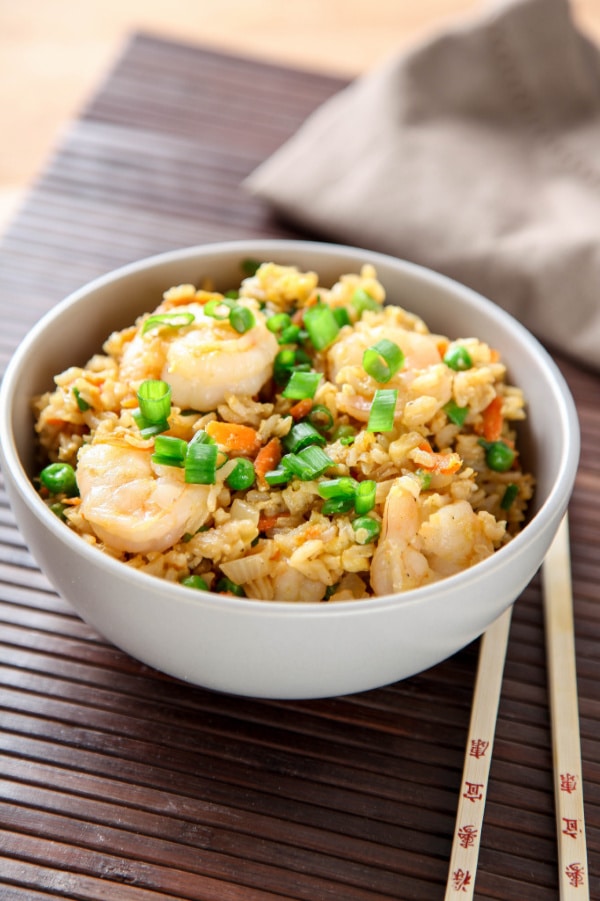 Shrimp Stir Fried Rice from Baking Beauty – Shrimp Stir Fry Recipe with Fried Rice. Tender shrimp and flavorful rice come together in a healthier version of this takeout favorite. Ready in under 30 minutes!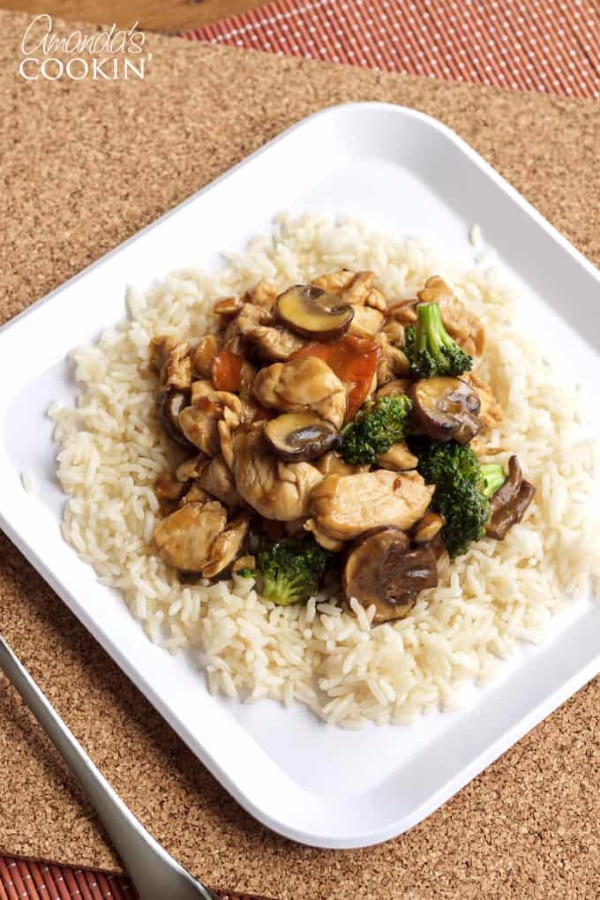 Easy Moo Goo Gai Pan from Amanda's Cooking – This easy stir fry recipe has tons of flavor, lots of vegetables, and tender chicken. The family will love this!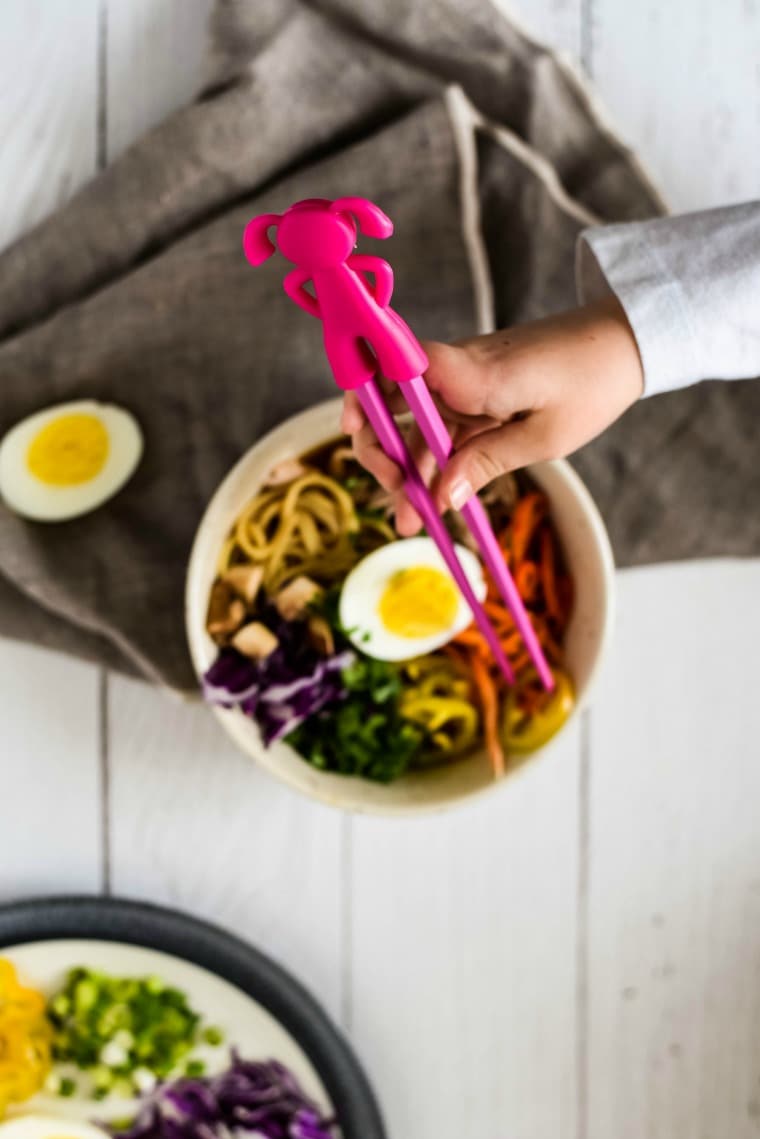 Kid Friendly Slow Cooker Pork Ramen from The Gingered Whisk – This homemade ramen recipe is an easy slow cooker meal that is perfect for busy weeknights! This slow cooker pork is an easy ramen recipe that makes a great family friendly meal that kids will beg for!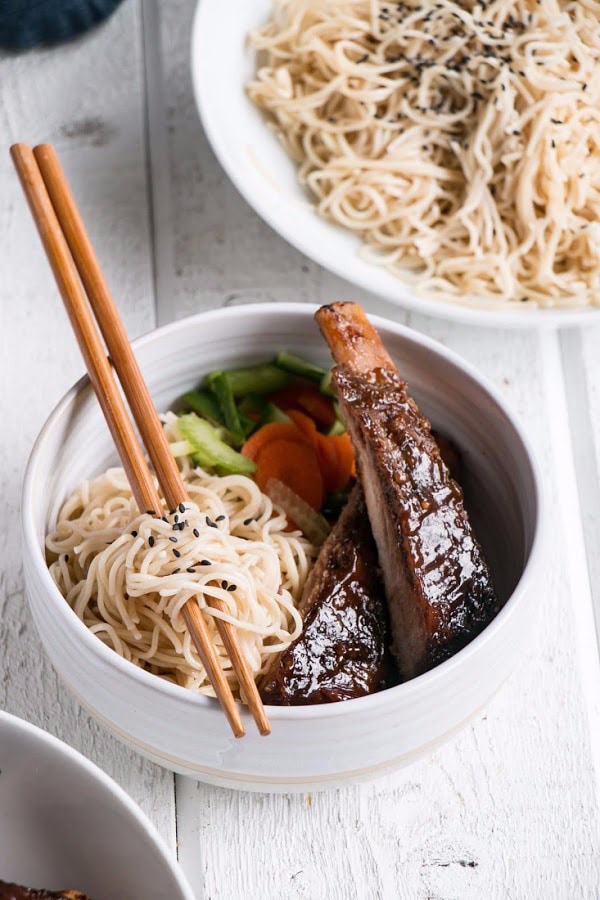 Sticky Asian Ribs (In the Instant Pot or Slow Cooker) from My Kitchen Love – Sticky Asian Ribs are easy ways to have ribs for dinner! Tender fall off the bone slow cooker ribs!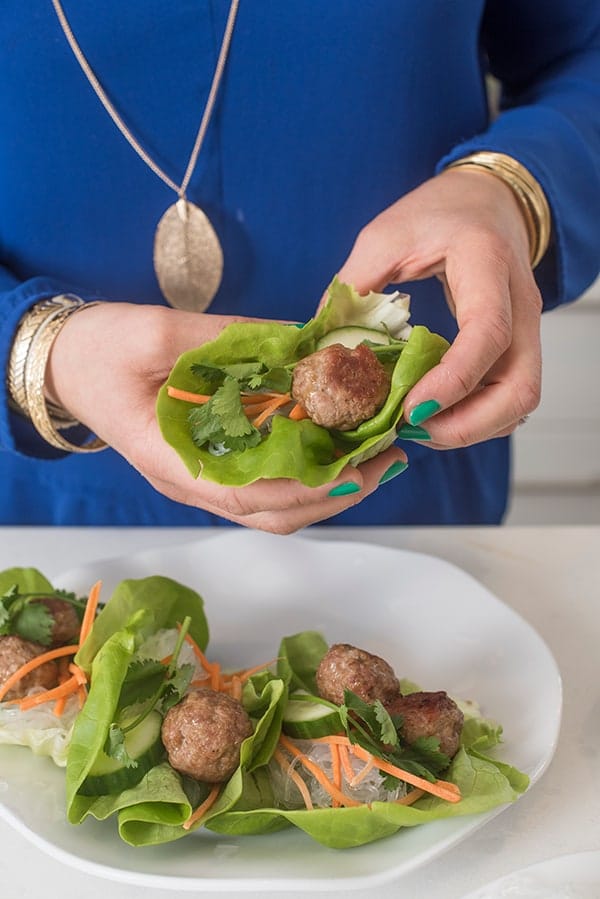 Vietnamese Lettuce Wraps with Pork Meatballs from The Lemon Bowl – Vietnamese pork meatballs are served in a handheld lettuce wrap filled with rice noodles and crunchy veggies and served with a fragrant dipping sauce.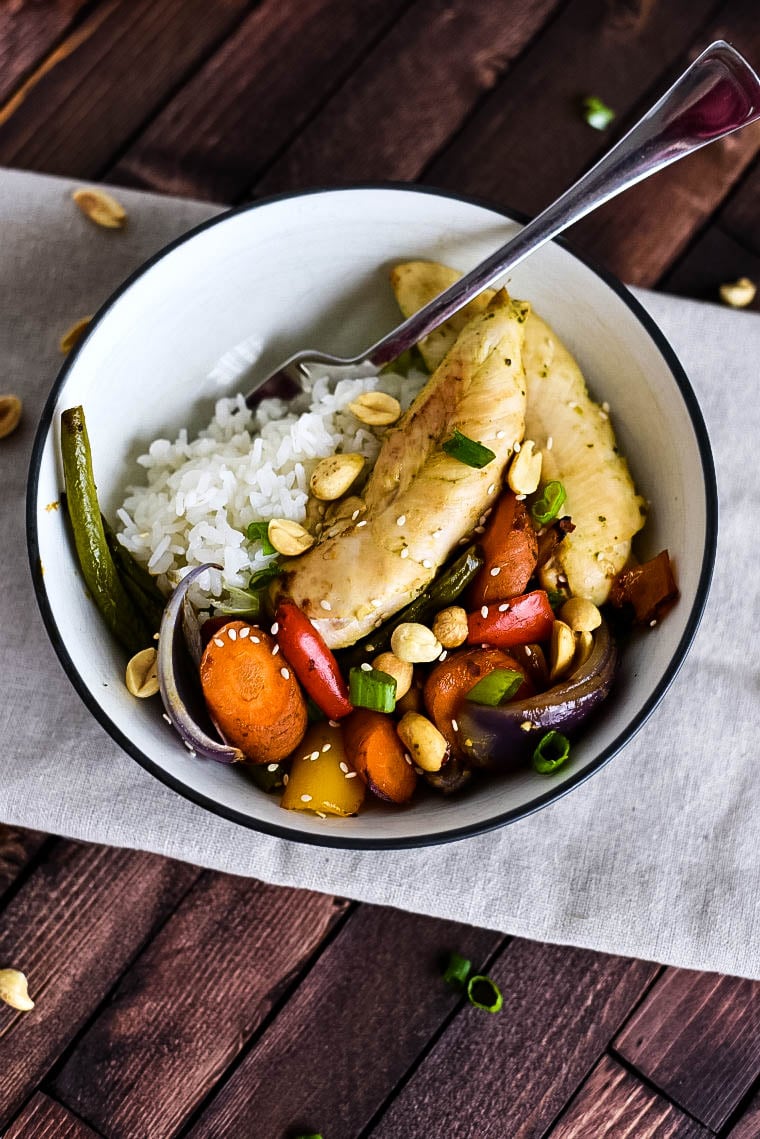 Kung Poa Sheet Pan from The Gingered Whisk – This easy sheet pan dinner is a fantastic healthy spin on a traditional Kung Pao Chicken recipe, with tons of veggies, loads of flavor, and not much work!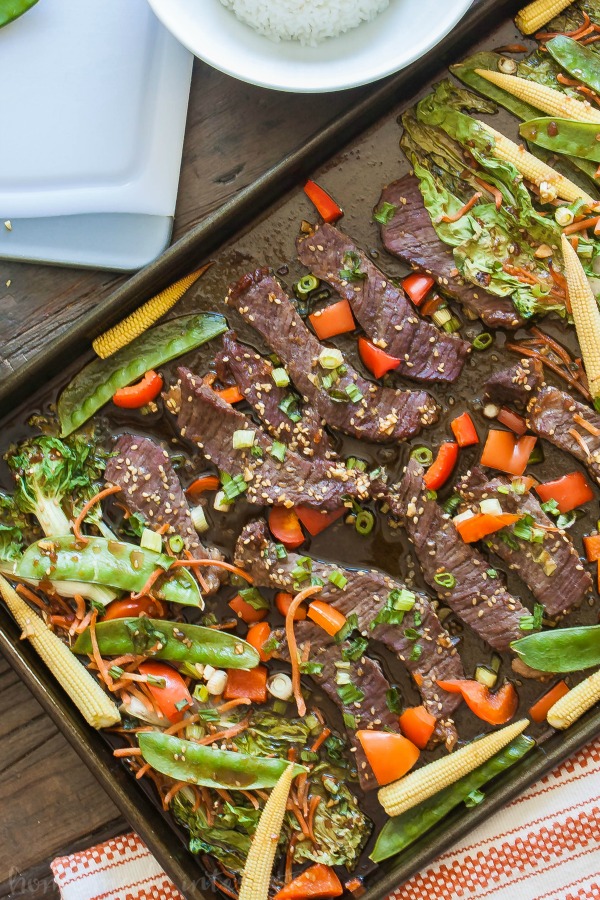 Sheet Pan Beef Teriyaki from Homemade Interest – This easy Sheet Pan Beef Teriyaki recipe is served over rice or noodles for a quick and easy sheet pan dinner.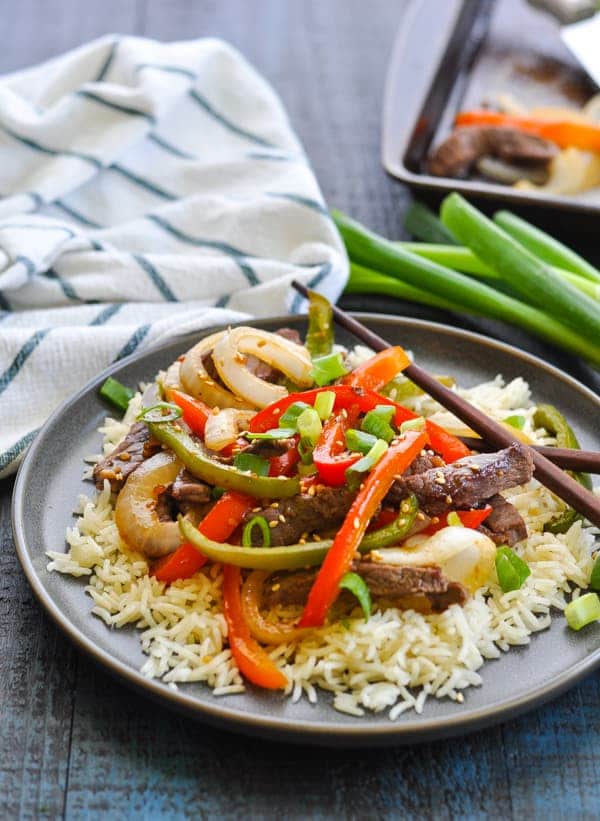 Dump and Bake Chinese Pepper Steak from The Seasoned Mom – This Dump-and-Bake Chinese Pepper Steak is an easy and healthy sheet pan dinner recipe that comes together with just 10 minutes of prep!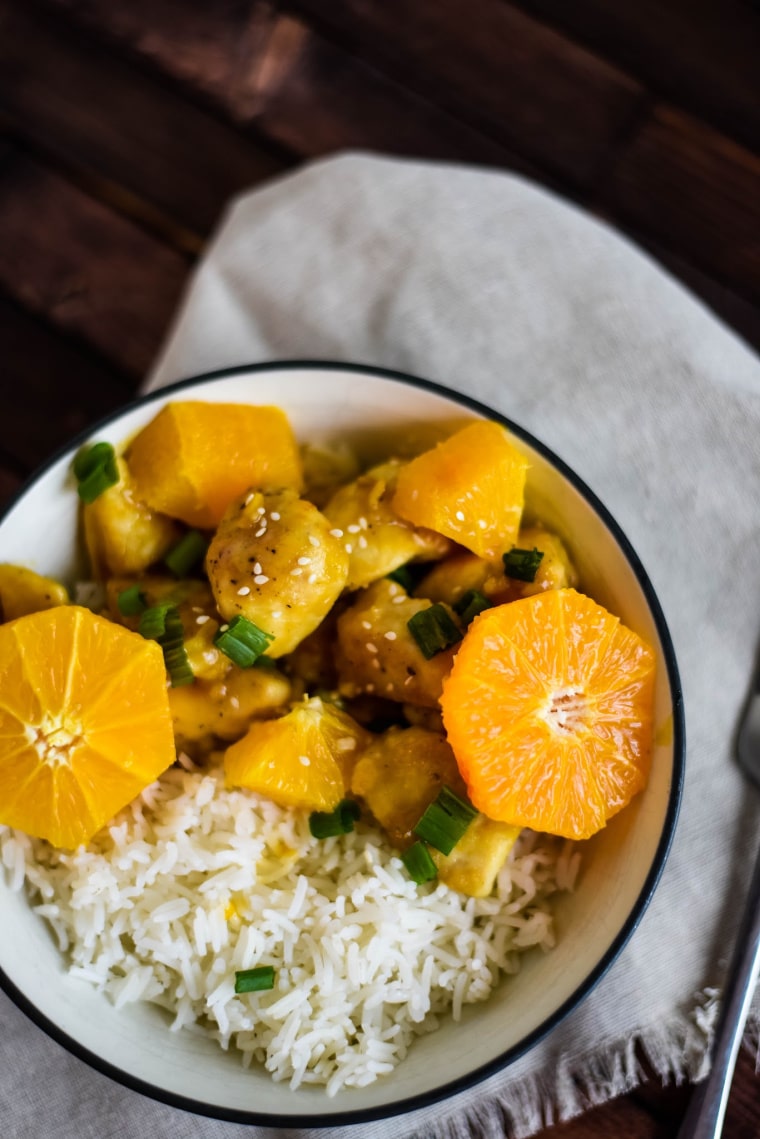 Easy Orange Chicken from The Gingered Whisk – This easy 30 minute healthy Orange Chicken is full of real ingredients, great fresh flavor, and is perfectly easy for any night of the week! Your family will be begging for you to make it again and again!
Chicken Lettuce Wraps from Real Housemoms – Chicken lettuce wraps are Asian inspired lettuce wraps loaded with bold flavors! This easy recipe is ready in only 20 minutes!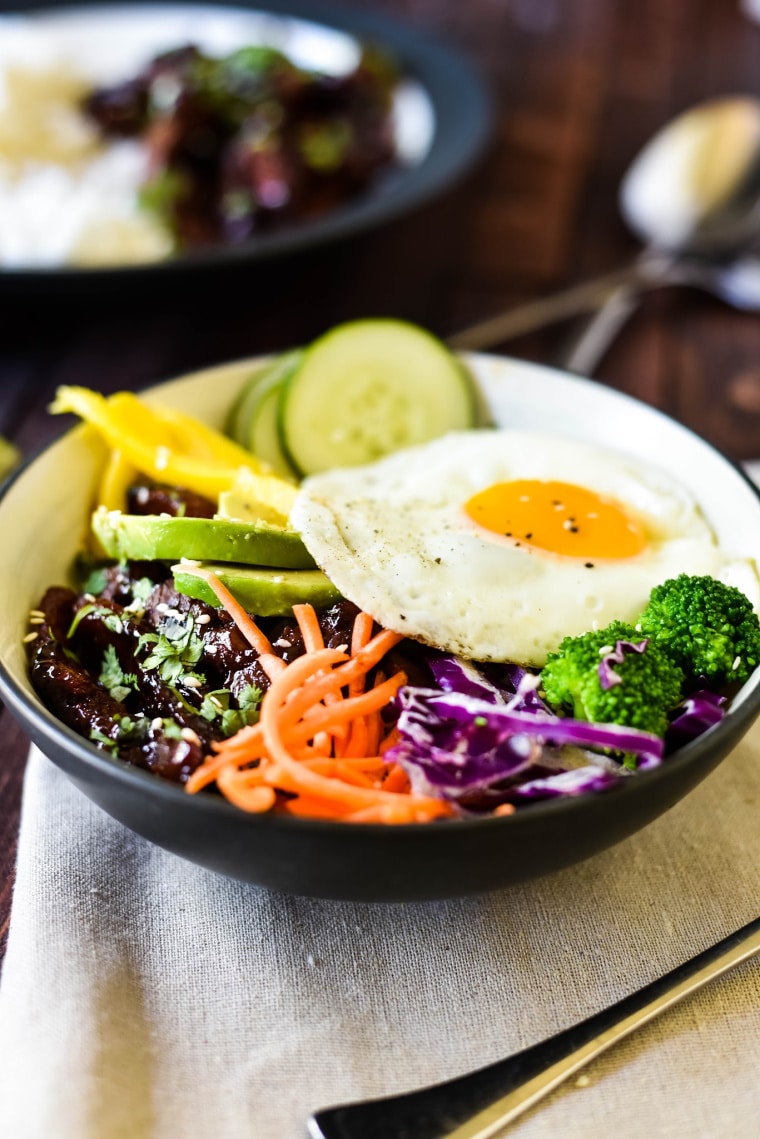 Easy 30 Minute Bulgogi Beef Bowls from The Gingered Whisk – This Easy Bulgogi Recipe makes a great 30 Minute Korean Beef Bowl and is loaded with fresh ingredients & bold flavors, a rainbow of ingredients, and is kid-friendly & quick enough for any night of the week. It will soon be a family favorite!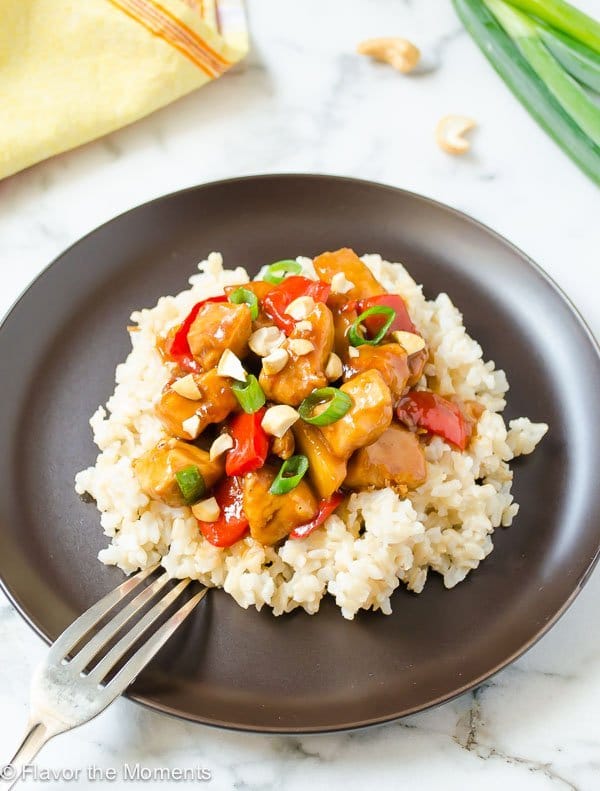 Honey Pineapple Chicken Teriyaki Skillet from Flavor the Moments – Honey pineapple chicken teriyaki skillet is a 30 minute skillet meal that's family friendly! Its quicker to throw together than it is to pick up take-out, and its even more delicious!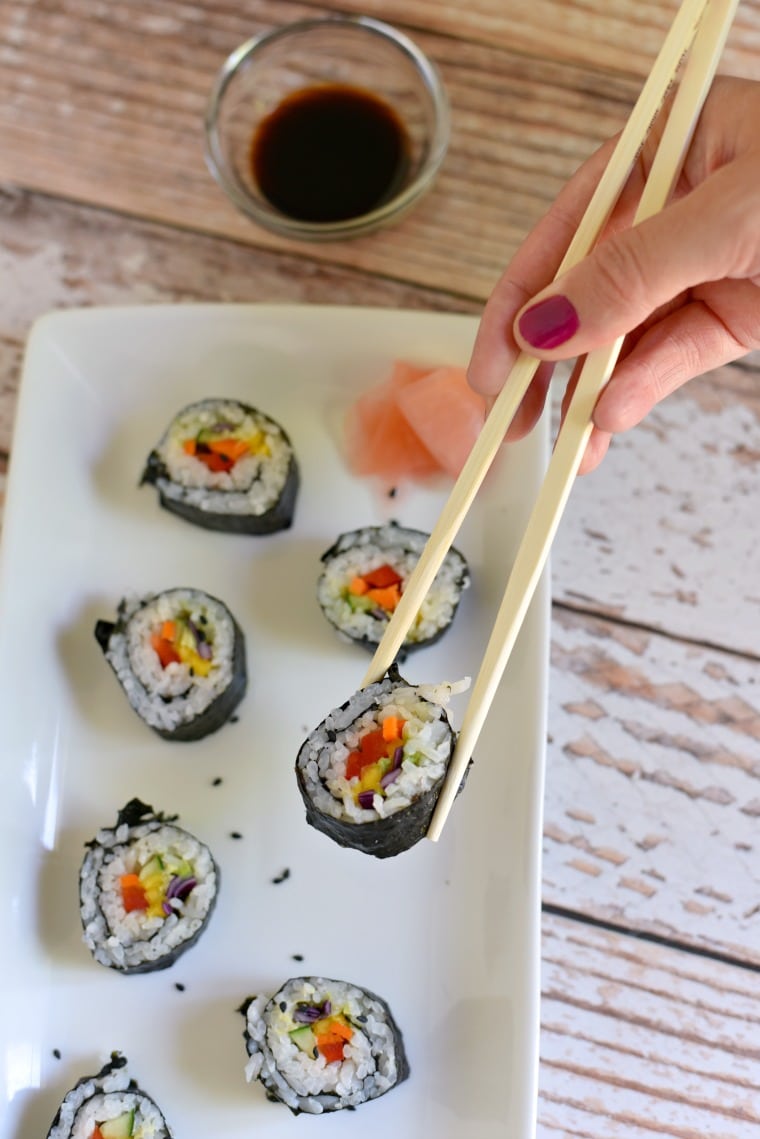 Kid Friendly Rainbow Veggie Sushi from The Gingered Whisk – This easy sushi for kids recipe is inspired by Princess Mulan! These vegetarian sushi rainbow rolls are easy to make, fun to eat, and are a great starter sushi recipe for the whole family.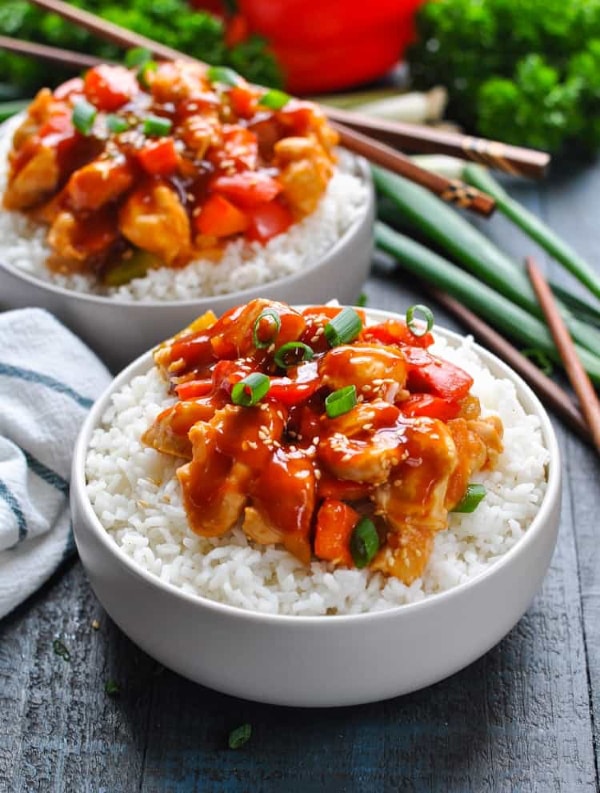 Dump and Bake Sweet and Sour Chicken from The Seasoned Mom – With just one dish and 10 minutes of prep, this Dump-and-Bake Sweet and Sour Chicken is an easier, healthier version of the Chinese restaurant classic.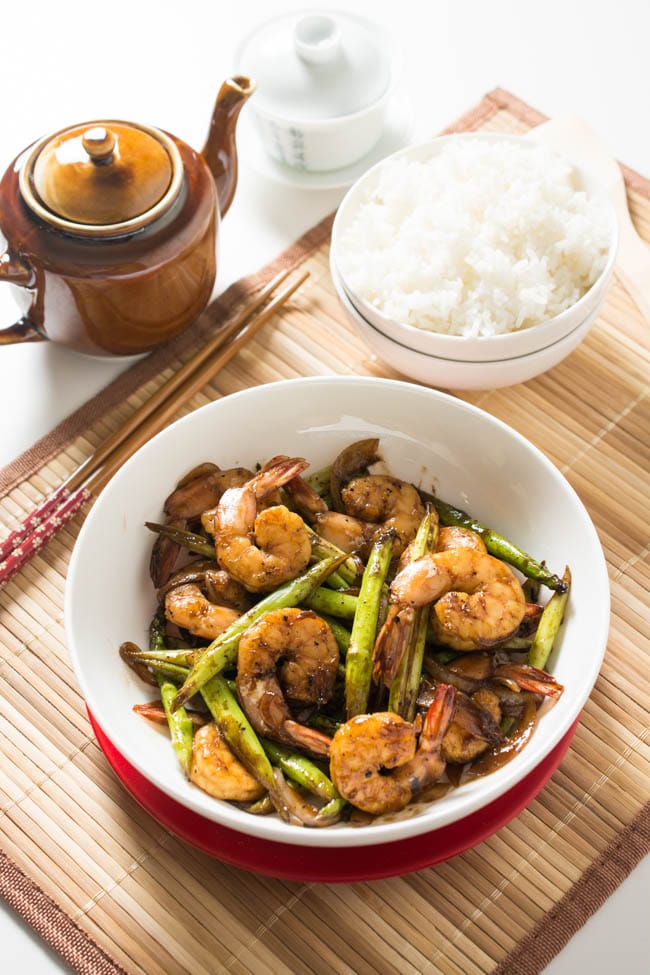 Shrimp and Asparagus Stir Fry from Wok and Skillet – This Shrimp and Asparagus Stir-Fry is not only super healthy; it is so easy to make and packed with so much flavor! Best of all, it's ready in less than 20 minutes!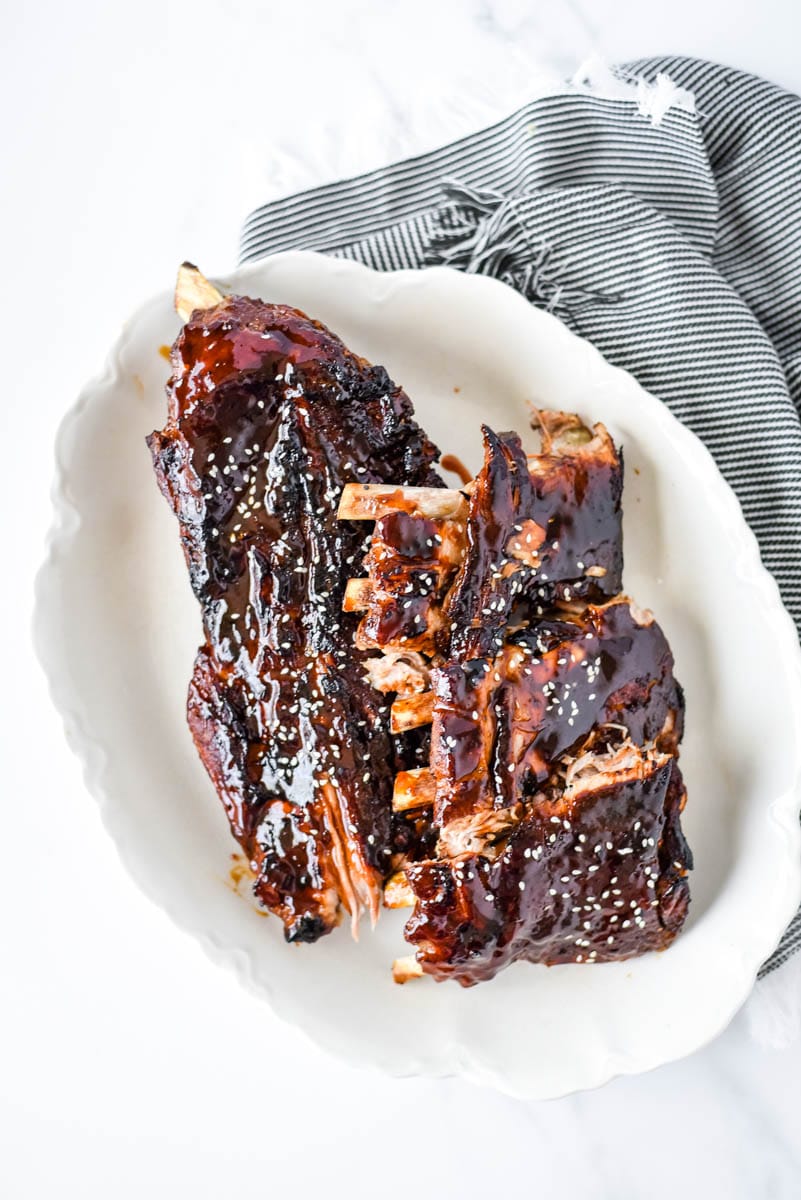 Instant Pot Asian Sticky Ribs by The Gingered Whisk – Asian Sticky Ribs are a great weeknight meal you can make in the Instant Pot! With simple ingredients and tons of flavor, these Chinese Sticky Ribs are an easy and delicious meals that kids will love!
I hope you enjoyed this round up! If you enjoyed this, you might enjoy my other easy 30 minute meals – you can see the whole collection here.