When you add more fruit to your dinner you add more color, variety, nutrition and flavor! These easy kid friendly tips show you how to eat the rainbow in 4 easy and delicious ways!
5 Easy Ways to Add Fruit To Your Dinner
If I were to ask you about savory ways to eat fruit for dinner, you might instantly think of apples and pork, or cranberry sauce with turkey, but what would you say if I told you that there are countless savory ways to eat fruit for dinner? Adding seasonal fruits to your main meals are a great way to enjoy the fresh, ripe bounty of the season, as well as adding more flavor, color (because eating the rainbow is amazing and fun), and texture to your dinner! And no matter if you belong to the "Pineapple Belongs On Pizza" team or not, savory recipes with fruit is totally delicious! (I'm Team Pineapple all the way!)
Adding fruit to your dinner is not just a summer thing, either – you can easily add whatever fruit is in season to your savory recipes. No matter how you do it, fruit is a magical accompaniment to meat dishes! It is also a fantastic way to make your meal more kid friendly! Kids LOVE fruit – its sweet, its colorful, and it is one of the food groups that kids are usually the most comfortable with. So adding it into your main meals is a great way to expand their palates and raise adventurous eaters!
How to Pair Fruit with Meat:
Fruit and Meat might not seem like the ultimate companions, but they are the ultimate secret weapons when it comes to getting kids to eat more food. Not only does the innate sweetness of fruit combine perfectly with meat, but it also adds awesome color to your meals! You can pretty much combine any fruit + any meat you want, but here are some combinations to get you started:
Fruits that pair with Chicken and Turkey – Apples, Apricots, Bananas, Citrus, Cranberries, Currants, Grapes, Mangoes, Oranges, Peaches, Pears, Pomegranates, and Plums.
Fruits that compliment Beef – Apricots, Kiwi, Mangoes, Orange, Peaches, Pineapple, and Plums.
Fruits that go with Fish – Sweet or citrusy fruits go well with fish. Berries, moelons, mangoes, and tropical fruits are good choices.
Fruit that Pairs with Pork – Apples, Apricots, Cherries, Cranberries, Currants, Figs, Mangoes, Plums, Pineapple, Pears, Peaches, and Strawberries.
Here are 4 Fun Ways to add Fruit to your Dinner:
Using fruit salsas
Putting fruit in your salads
Using fruit purees to pair with meat
Adding fruit in your burgers, sandwiches and quesadillas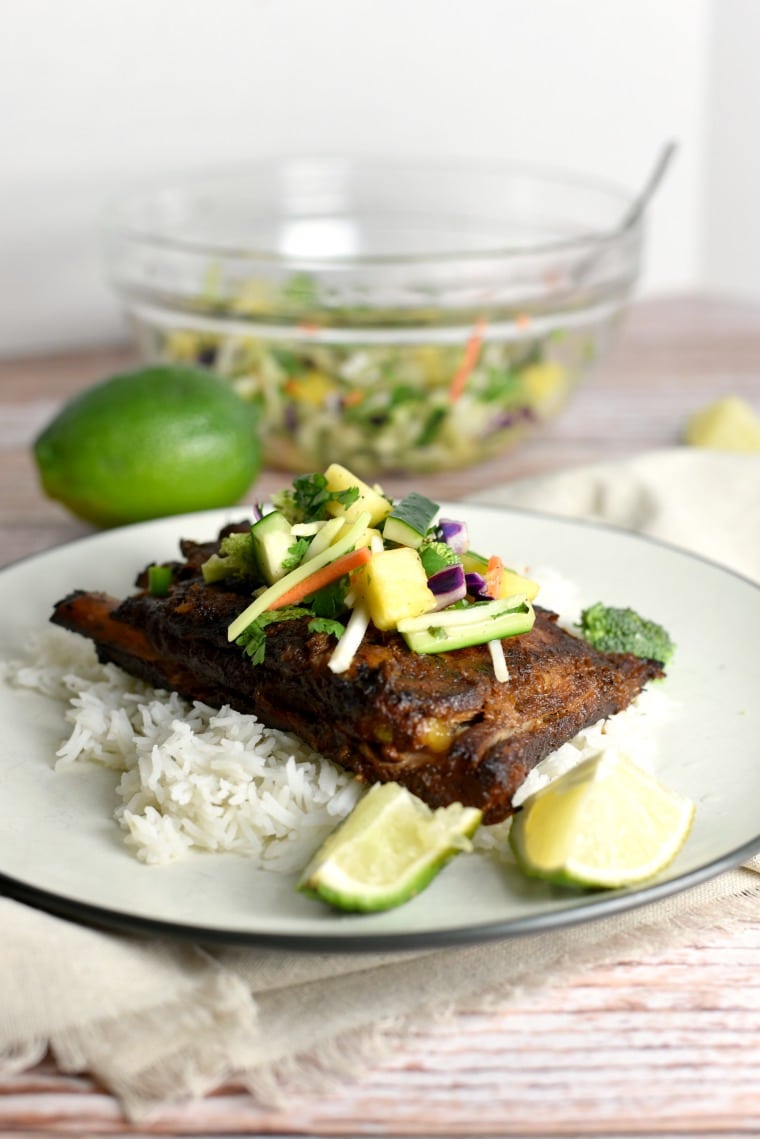 How to Use Fruit Salsa
I have a serious love for Fruit based salsa recipes! I think they add so much fun flavor and texture to recipes, and are a really fun addition to dinner! In fact, I have a plethora of fruit salsa recipes. Pineapple salsa and strawberry salsa are my all times favorites!
Fruit salsas are so versatile, can pair with virtually any meat, and have unlimited combinations. I am going to lump a good slaw into this category as well, even though technically a slaw is vinegar based and a salsa is citric based, but its fine.
Tips For Making the Best Fruit Salsa:
To make the best fruit salsa, make sure that you dice ingredients small and bite size. Add in an acid booster (like lime, lemon, or vinegar), toss in some heat or punch, depending on your family's preferences, (peppers, onions, garlic), and top off with some herbs that blend well. NO matter if you are topping a piece of meat or scooping it up with tortilla chips, fruit salsa needs to have small pieces. Make your fruit salsa 20-30 minutes before you need it, so that it has enough time for the flavors to blend together. But don't make it too far ahead or it could become soggy.
Here are some fun fruit salsa recipes you can add to your dinner:
How to Put Fruit On Your Salad
Topping your salad with fresh fruit is totally a thing. And its an amazing thing, too! Most fresh fruits add sweet/tart flavors to a savory salad, as well as adding textural contrast to your leafy greens. Depending on the fruit you add, it can add extra rich (apples), or something softer (oranges or They pair well with toasted nuts and cheeses, too, so throw some of those on as well! Salads with Fresh Fruit do best with a simple vinaigrette.
What Fruits Can You Add To A Salad?
Most fruits will do great in a dinner salad, so pick whatever is in season! Choose which fruit you want to use based on what protein you are using.
Salad recipes with fruit: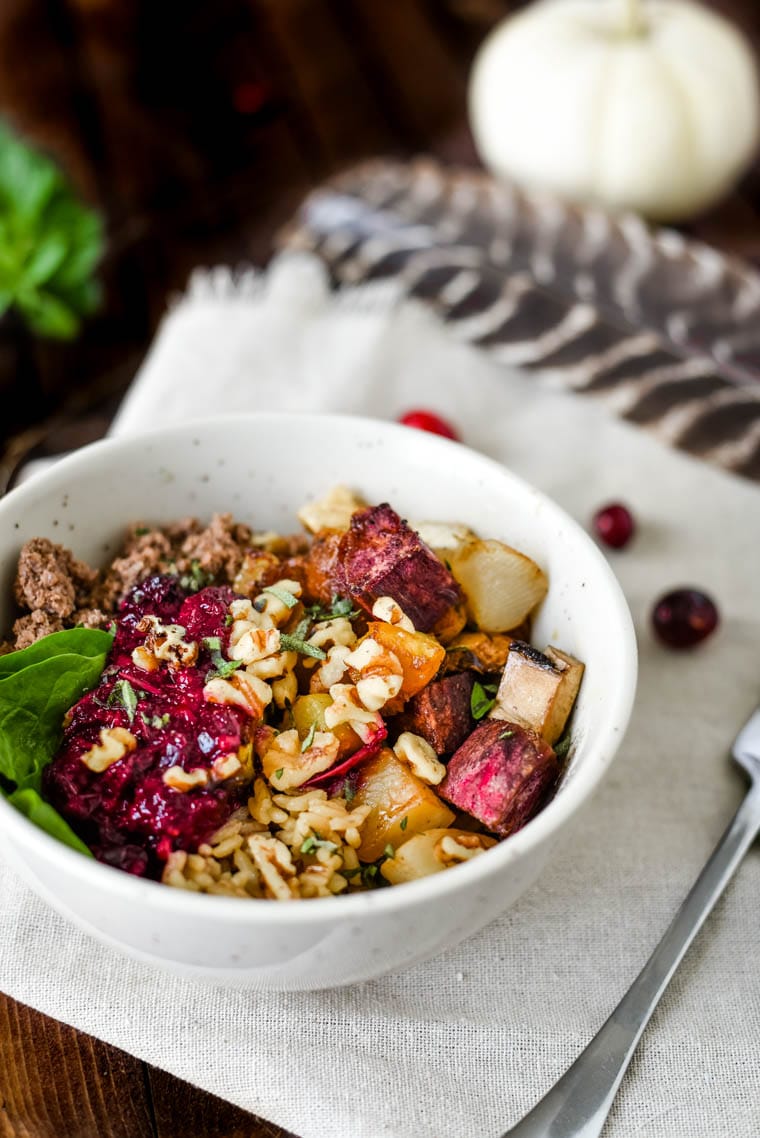 How to Use Fruit Sauces At Dinner
Thanksgiving might not be complete without a good cranberry sauce, but there are so many other ways to use fruit sauces for meat. Fruit based barbecue sauces are pretty much amazing, applesauce can create a lovely pan-sauce for pork, and chutney and sauces are a great accompaniment to most roasted or grilled meats.
Here are some ways you can use fruit sauces in your dinner: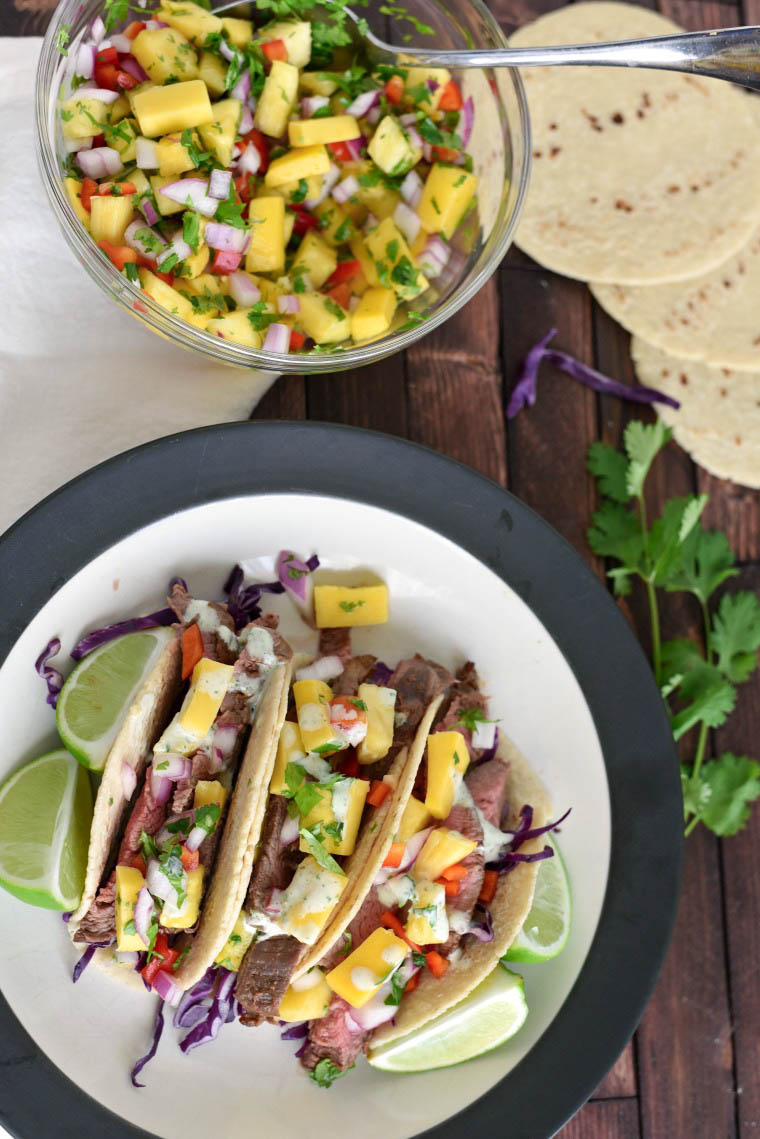 How to Add Fruit To Your Sandwiches
Fruit that you can slice like apples and pears are great additions to sandwiches, braggers, and quesadillas. You chop fruit fine and add it into the burger itself, or you can use it as a topping. You can either grill or sauté the fruit first, or just pile it on in slices! Pineapple, Apples, Peaches, Pears and Avocado all make awesome sandwich additions, but you can use anything your creativity thinks of!
Ways you can add fruit to your to burgers, sandwiches and quesadillas:
Other Savory Ways To Use Fruit At Dinner