These apple recipes are great recipes to make with kids – easy, delicious, and perfect for fall!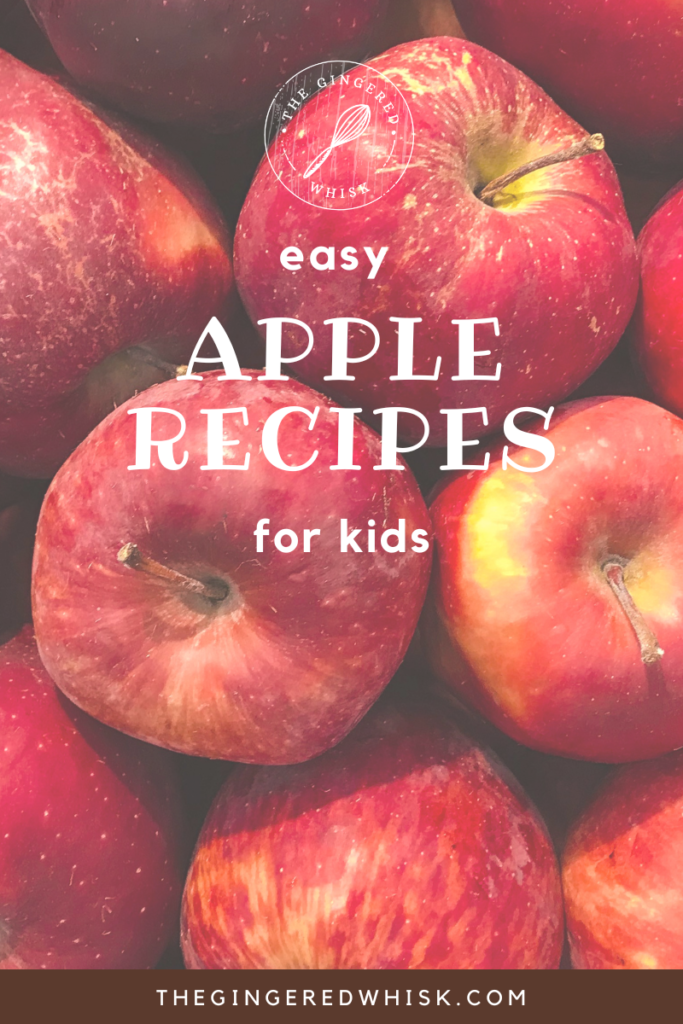 As soon as the weather starts to turn a little cooler at the end of summer, we all immediately think APPLES!
I love fall, and I love pumpkins, but I definitely think apples deserve their place in the spotlight before we go full pumpkin spice all over.
Apples are such a great fruit, because they are so versatile! Enjoy them raw, or in baked goods, they are great sweet or savory – there are just so many ways to enjoy apples!
Read "How to add fruit to your dinner" for more fun ways you can serve apples, and other fruit, in your meals.
Before you start baking apple recipes with your kids, you should do an apple taste testing with them! This is such a fun activity for families to do together, and its also a great addition to homeschool unit studies!
My "Exploring Apples" taste testing activity deep dives into how to do a taste test, different apple varieties, and how our senses come into play when we taste something. Its an elevated and more in depth exploration that what you remember from preschool when you colored in a smiley face or a frown face.
The best apple recipes to make with your kids
Try making these easy and delicious apple recipes with your kids!
Looking for more recipes you can cook with your children? Find your next recipe inspiration at my guide of "simple recipes to cook with kids".
Also check out the best kids vegetable recipes!
Food tastes better when its shared! If you try this recipe, let me know! Leave a comment and rate below! Love and links are always appreciated! If you'd like to share this post, please link to this post directly for the recipe, please do not copy and paste or screenshot. Thanks so much for supporting me! xoxo